Enter Air
Enter Air (IATA E4 code, ICAO: ENT) is a completely Polish and also one of the most popular charter airlines organizing transfers of tourists from our country to Greece. Currently, the vast majority of travel agencies offering leisure in Crete benefit from the services of this carrier.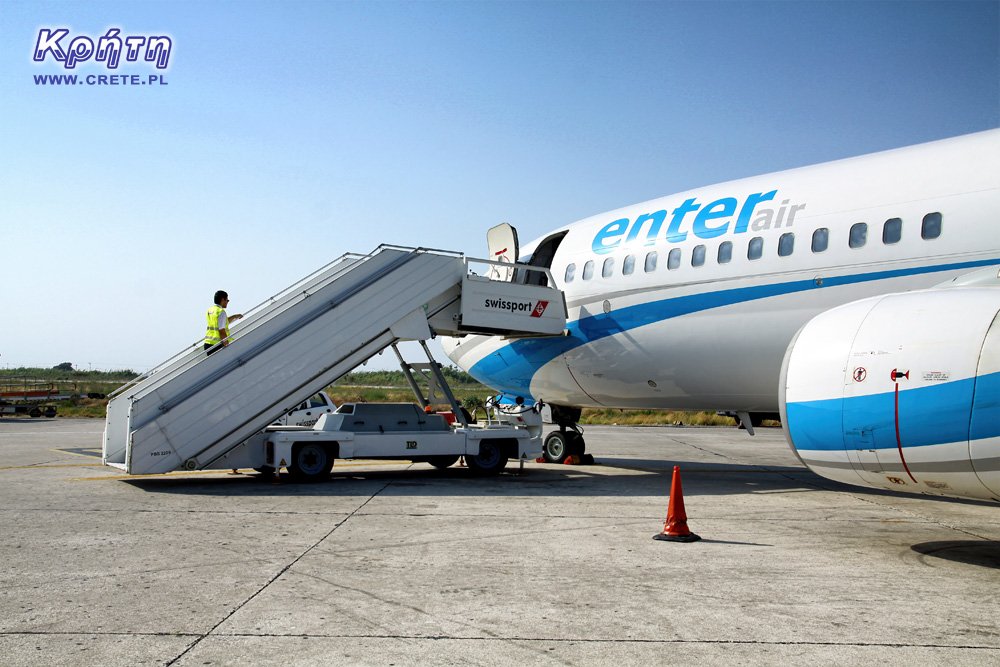 History
Despite the fact that Enter Air was created in 2009, the real modest beginnings of its operations date back to April 2010 when the company made the first charter flight to Tunisia. During this period, the fleet of this carrier constituted only two planes Boeing 737-400. However, over the next months until March 2011, Enter Air increased the total number of aircraft to eight Boeing 737 machines.
December 16, 2011 Enter Air carried a millionth passenger. In 2011 and in 2012, Enter Air was the largest carrier on the Polish charter market, gaining approximately 30% market share. In the autumn of 2013, the company obtained permission from the Civil Aviation Office to perform regular connections between Tel Aviv and Warsaw and Katowice. In 2013, Enter Air aircraft carried over 1.3 million passengers at home and abroad.
In the holiday season of 2014, Enter Air operated using a fleet of 14 aircraft. The vast majority of machines were Boeing 737-400 (168 seats), which were constantly modernized. All planes were equipped with more comfortable seats bought from Lufthansa. Parts of the machines are equipped with winglets, or characteristic bent wing tips.
At present, the full Enetr Air fleet includes 17 machines, of which about half are older versions of the Boeing 737 in a configuration of 168 seats. The other ones are newer planes that take 189 people on board.
In mid-2015, Enetr Air made its debut on the Warsaw Stock Exchange. The main goal of this activity was to obtain funds necessary for the purchase of new aircraft. It is worth noting that on the same day, the carrier placed an order for four new Boeing 737 aircraft (two in the 737-880NG version and two in the 737-8 MAX version). In the further plans, this carrier provides for further modernization of currently owned machines or a possible exchange for newer models of Boeing 737 800 series (configuration for 189 seats). Currently, the Enter Air fleet is supported by one Airbus A320 of the Latvian SmartLynx line.
In our opinion
Airplanes from Enter Air are not the newest and unfortunately it can be seen even with the naked eye. The average age of Boeing 737 flying in the colors of this carrier is about 18 years, which is particularly visible in the interior, which carries clear traces of many years of use. Personally, we do not undertake an assessment of the technical condition of Boeing operated by Enter Air, but we think that it is maintained at the highest level, which guarantees a high standard of safety.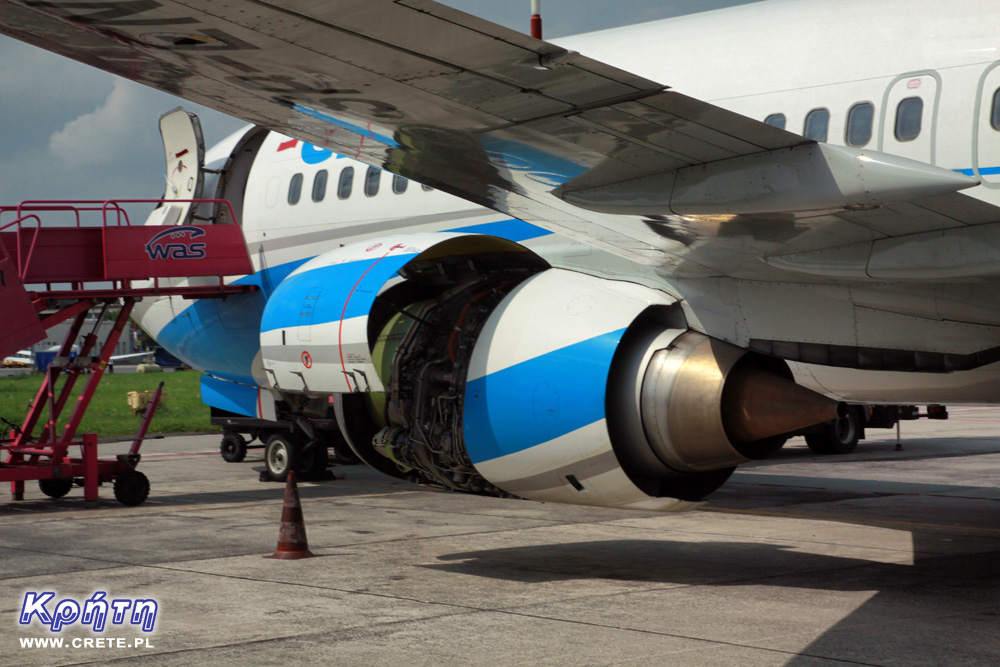 Of course, as with most airlines, this carrier also has more or less aircraft malfunctions. Unfortunately, the machine coverage characteristics and their limited number means that possible failures are the most onerous for passengers on charter flights. Particularly acute may be waiting for a replacement plane, which must be substituted for an airport located outside of Poland.
Problems with the implementation of flights also appear in the case of bad weather conditions (which is not difficult in Poland even during the holiday season). Possible delays of previous flights cause perturbations in the next schedule. We have personally encountered this situation in the case of our return from the island of Rhodes, where we spent several extra hours at the airport. Personally, however, we do not share many negative opinions circulating about this carrier and about the personnel working on board its aircraft. We hope that the next years will bring further development of this Polish company allowing for competition with the ever-growing competition from Czech charter airlines Travel Service.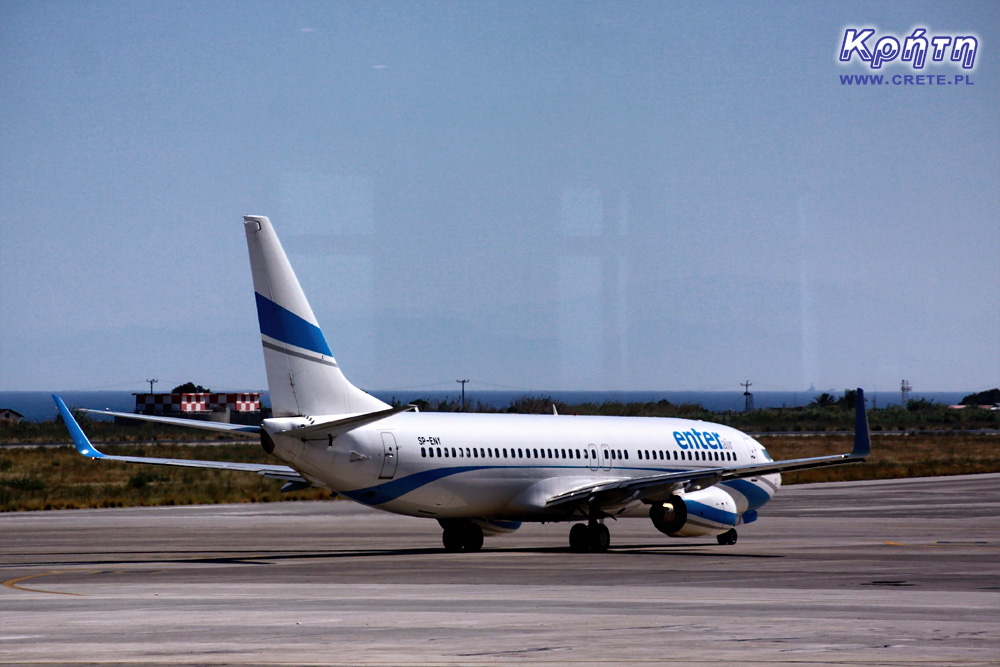 Important information before the flight to Crete
Passenger's weight: 20 kg
Hand baggage: 5 kg
The dimensions of hand luggage: 55 x 40 x 23 cm
The fee for exceeding the weight limit is 24 PLN for each additional 1kg.
Data publikacji:
Data modyfikacji:
Wszystkie treści i zdjęcia występujące w serwisie są naszą własnością.
Wykorzystanie ich w dowolnej formie wymaga pisemnej zgody autorów.