Margarites - potters' village
Dozens of craft workshops located in this small mountain village make Margarites one of the four main centers where traditional Cretan ceramics are made. If you are interested in buying original pottery products produced in accordance with the centuries-long tradition of this craft, you simply have to come here. You will not leave here empty-handed. A short walk along the main road leading through the Margarites gives you a full picture of how great the assortment of local workshops offer.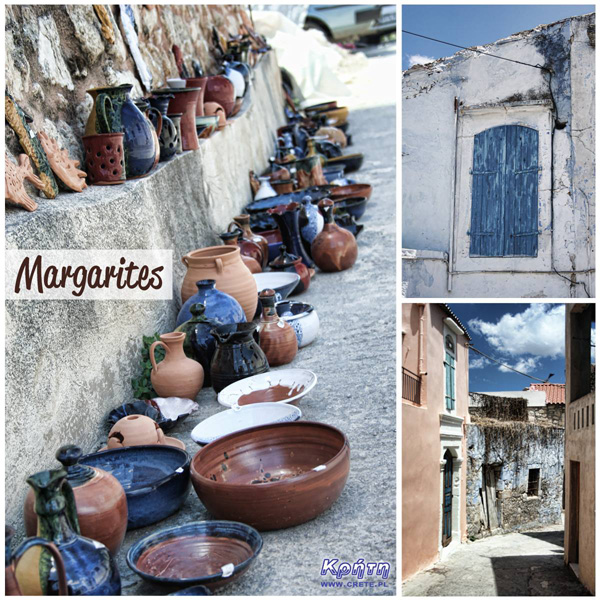 In our opinion
Margarites at every step does not let you forget about what the inhabitants live with. Even trees seem to bear here pots that hang picturesquely from branches. It is in this peculiar way that one of the craft workshops advertises its products. After each visit to the Margarites, our luggage is enriched with a few pieces of pottery each time. Although products from this village can be bought practically all over Crete, it is only here that you will find less-known, though equally beautiful, patterns. Despite its popularity, Margarites has preserved its authentic Greek atmosphere, so it is worth taking a walk along the main street, which is simply flooded with local potter's products.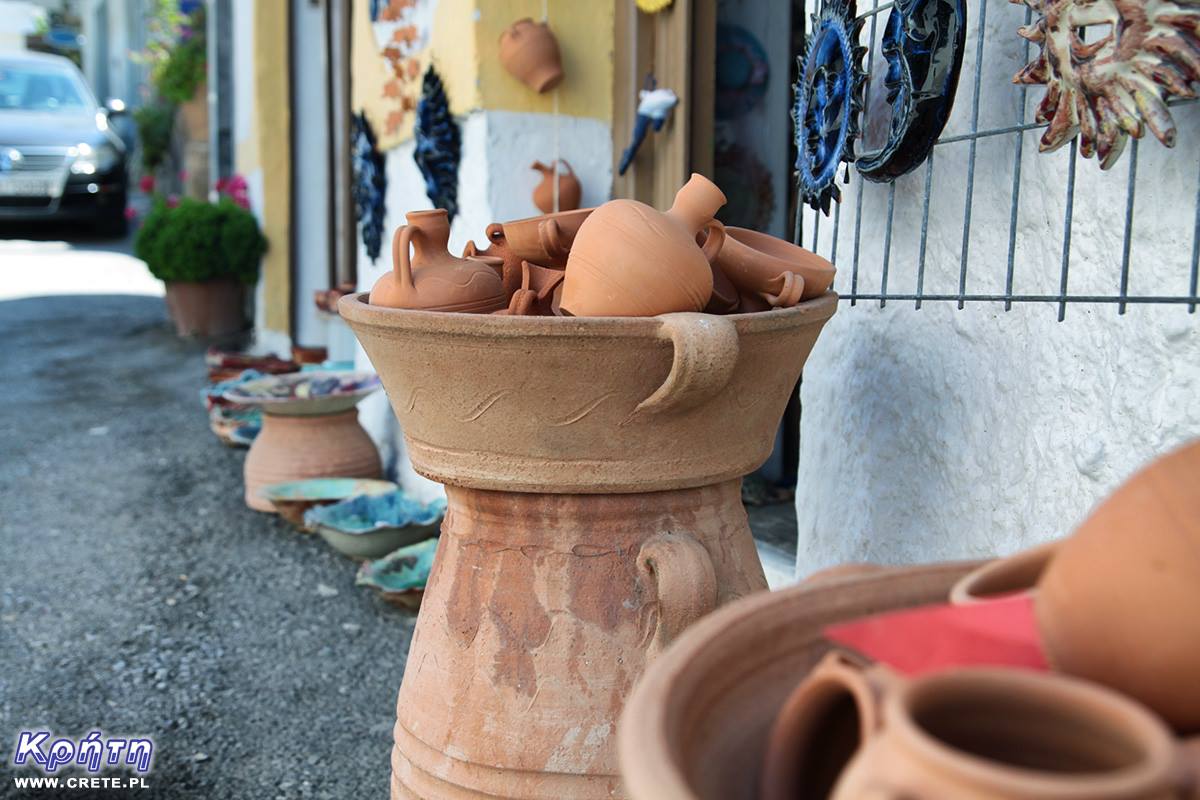 Where is it and how to get there?
Margarites is located about 25 kilometers from Rethymnon . If you have problems finding the way to this town, then a good way is to go to the town of Perama. A visit to the potters' village should be combined with a visit to the Moni Arkadi monastery , the Melidoni Cave , and the ruins of ancient Eleftherna nearby. Since 2016, the unusual Archeological Museum in Eleftherna , which houses exhibits from the Homer era, has also been opened nearby.
west
central
east
Interesting places on Crete
↤ click the appropriate part of the island to change the bottom map
Data publikacji:
Data modyfikacji:
Wszystkie treści i zdjęcia występujące w serwisie są naszą własnością.
Wykorzystanie ich w dowolnej formie wymaga pisemnej zgody autorów.