Eleftherias Square in Heraklion to be renovated

2023-11-18 20:24:00
Eleftherias Square is one of the most characteristic places in Heraklion. Located on the outskirts of the old town and in close proximity to the Archaeological Museum, it is an excellent point from which to start exploring the capital of Crete. Unfortunately, the square has not been modernized in any way for over 25 years, i.e. since the last renovation, and its current condition must be considered, to put it mildly, highly questionable. However, it seems that in the coming years this place will completely change its image. All because of the renovation that is just starting.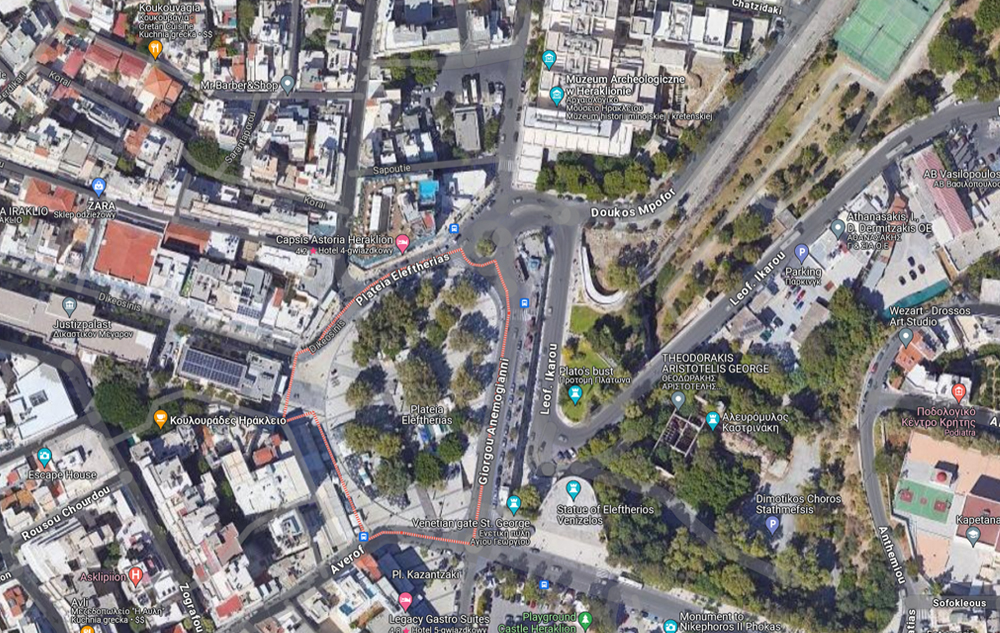 The first part of the works will be carried out within the Monument to the Unknown Soldier and in the area up to Anemogianni Street and the taxi rank there. Stone slabs from communication routes will be dismantled and all infrastructure will be removed. The need to resort to such drastic measures results not only from the very poor condition of the slabs, about half of which are cracked, but also due to the need for a thorough reconstruction of the place.
The rebuilt Eleftherias Square is to be a much more friendly place for residents and tourists visiting Heraklion. The amount of greenery will be increased, which will make the square much more effective not only as a representative point of the city, but also as an area for rest and social meetings for residents.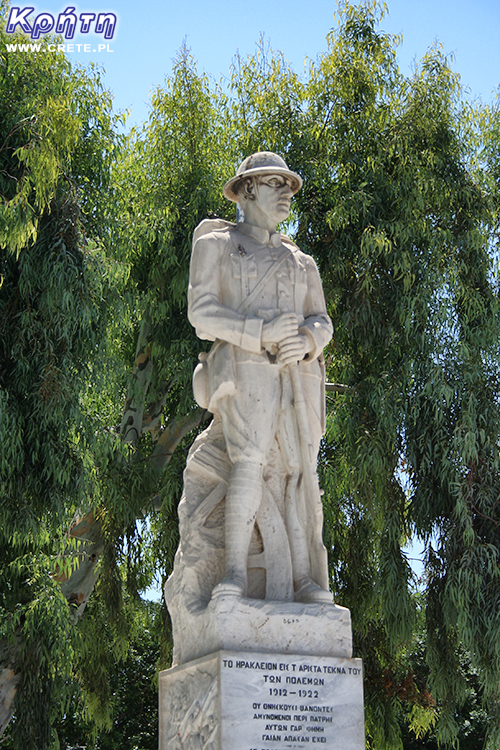 Monument to the Unknown Soldier in Eleftherias Square
Finally, it is worth mentioning that, according to the city authorities, this reconstruction is the beginning of a much larger project. In the coming years, it will also include the revitalization of the Archaeological Museum square, Daskalogiannis Square and other areas of the old city. Already at this stage, consultations and arrangements are underway related to the selection of materials, allowing not only to obtain a coherent concept for all these projects, but also to reduce the amount of waste generated in connection with the work performed.
Although we know that many people do not like the capital of Crete, we personally love walking around Heraklion. We all the more hope that this project will be carried out efficiently and that the described assumptions about greater accessibility of this area for pedestrian traffic will actually be met.

2023-11-18 20:24:00
see other news from this month »
Wszystkie treści i zdjęcia występujące w serwisie są naszą własnością.
Wykorzystanie ich w dowolnej formie wymaga pisemnej zgody autorów.