Crete in TripAdvisor Rankings 2023

2023-01-19 20:23:41
The first weeks of the new year are the traditional time for publishing various rankings. One of the most significant lists is Travelers' Choice prepared by TripAdvisor. Just like last year, Crete was also present this time. How did our favorite island fare in the opinion of the readers of this largest tourist portal?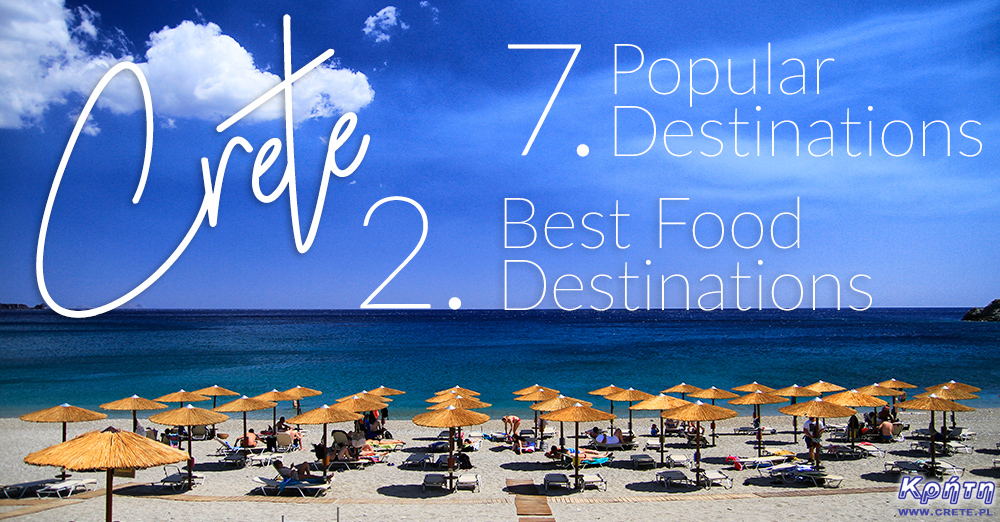 There are many indications that Crete will still be one of the most visited places in the world this year. In the ranking of the Most Popular Destinations in the World 2023, it took 7th place this time. Although last year it was ranked higher than 5th, being in the top 10 of the world ranking is a very good result. Therefore, you can be sure that this year the island where Zeus was born will be visited by many tourists.
A big surprise was the ranking of the best food destinations (Best food destinations), because Crete took 2nd place in it. Although, in principle, we should not be surprised. Cretans can boast of really delicious and simple food, which has been noticed and appreciated by Trip Advisor readers.
Compared to last year, the rankings of the best world and European beaches have not brought any changes or surprises when it comes to Cretan beaches.
Just like last year, Balos took the penultimate, i.e. 24th place in the list of the best beaches in the world. This beautiful lagoon is the only Greek beach in this ranking. Apparently, the attention of travelers has been diverted to other beautiful places of the world. Maybe it's better ;)
The second important ranking, i.e. the Best European Beaches, did not bring any surprises or reshuffling either. The above-mentioned Balos in this category is still high, on the 5th place. Interestingly, Elafonissi was also missing from this list this year. The beach with pink sand alternated with Balos for many years and occupied high places in this ranking. However, its absence among the best beaches in Europe does not worry us. Elafonissi is very crowded during the season, and the additional promotion of her in rankings like this only made things worse. Or maybe it was because of overloading that Elafonissi was considered not attractive enough?
It is worth noting that Falasarna was ranked 21st on this list. It is indicated by many tourists as the best and most favorite beach of Crete. Something is really up, because Falasarna has once again been noticed in such a combination.
In this year's rankings, our attention was also drawn to the Best Place for Culture category. Athens came in 3rd place, and as a curiosity, Warsaw came in 22nd.

2023-01-19 20:23:41
see other news from this month »
Wszystkie treści i zdjęcia występujące w serwisie są naszą własnością.
Wykorzystanie ich w dowolnej formie wymaga pisemnej zgody autorów.