Cretan cemeteries and the posthumous relocation of the dead
To learn about local customs, it is worth visiting the kitchen and… the cemeteries. While there is no need to persuade anyone to look at the pots, most people feel resistance to visiting cemeteries. All in all, we understand it, because looking at the tombstones is not a typical holiday activity. Nevertheless, it is worth it, because Greek cemeteries are completely different from Polish extensive necropolises. Just look at the photos from two cemeteries: in the villages of Selia and Anidri.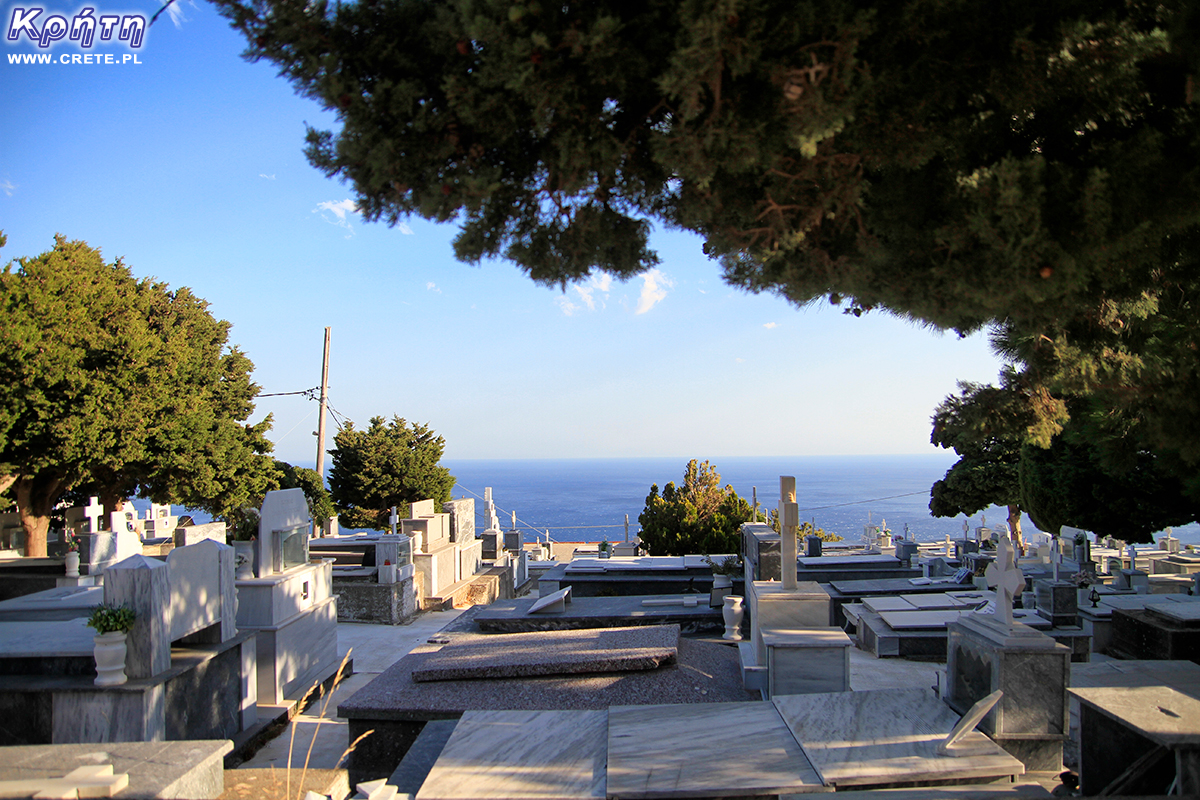 Selia Cemetery
Crete cemeteries are small, and village ones tend to be quite small. A dozen or so tombstones, a modest chapel, often a beautiful view of the area. The tombstones are usually white, marble, decorated with a daily photo of the deceased and an olive lamp, the fire of which should be kept constantly alight. It often happens that the tombstone is decorated with a motif that shows what the deceased was doing during his lifetime.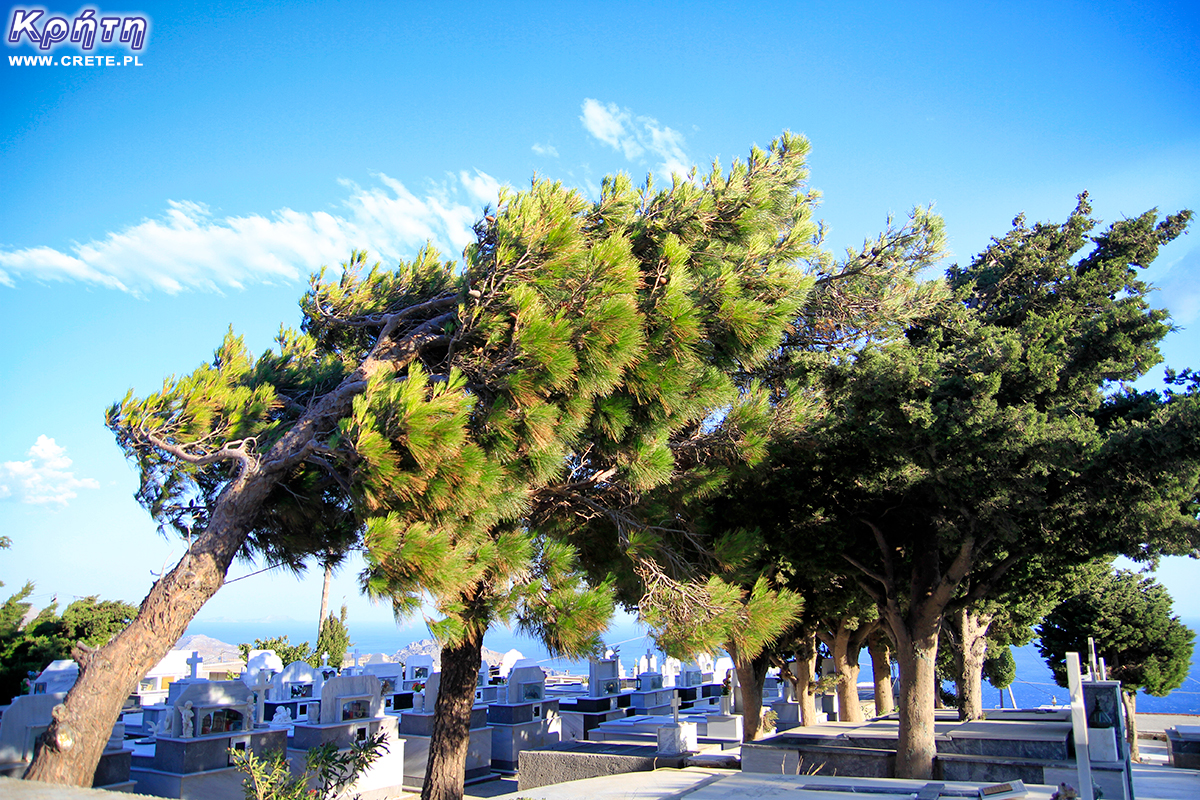 Selia Cemetery
Someone who looks at the Cretan cemetery may ask himself: how is it possible that it houses all the inhabitants of villages who have died so far ...
This is where the tradition and local regulations come with an explanation. For people from outside the Greek cultural circle it is surprising, but you have to remember that everything is dictated by the limited amount of space, as well as the specificity of the land.
After being buried in the grave, the deceased stays there for only a few years. It is worth adding that this "service" is payable and, depending on the region, the year of the deceased's "stay" in the tomb may cost up to half a thousand euros. Depending on the location of the cemetery, a few years after the burial, the remains of the deceased are removed from the grave and moved to a small box. How much time passes before this mandatory "move"? It depends on the location of the cemetery. On average, it takes from 3 to 5 years, in special cases, 7 years. In cities, this time is shorter, because the queue of "waiting" people to go to cemeteries is longer. It is true that it is possible to leave the deceased in the grave for longer, but with time this option costs the family more and more salty.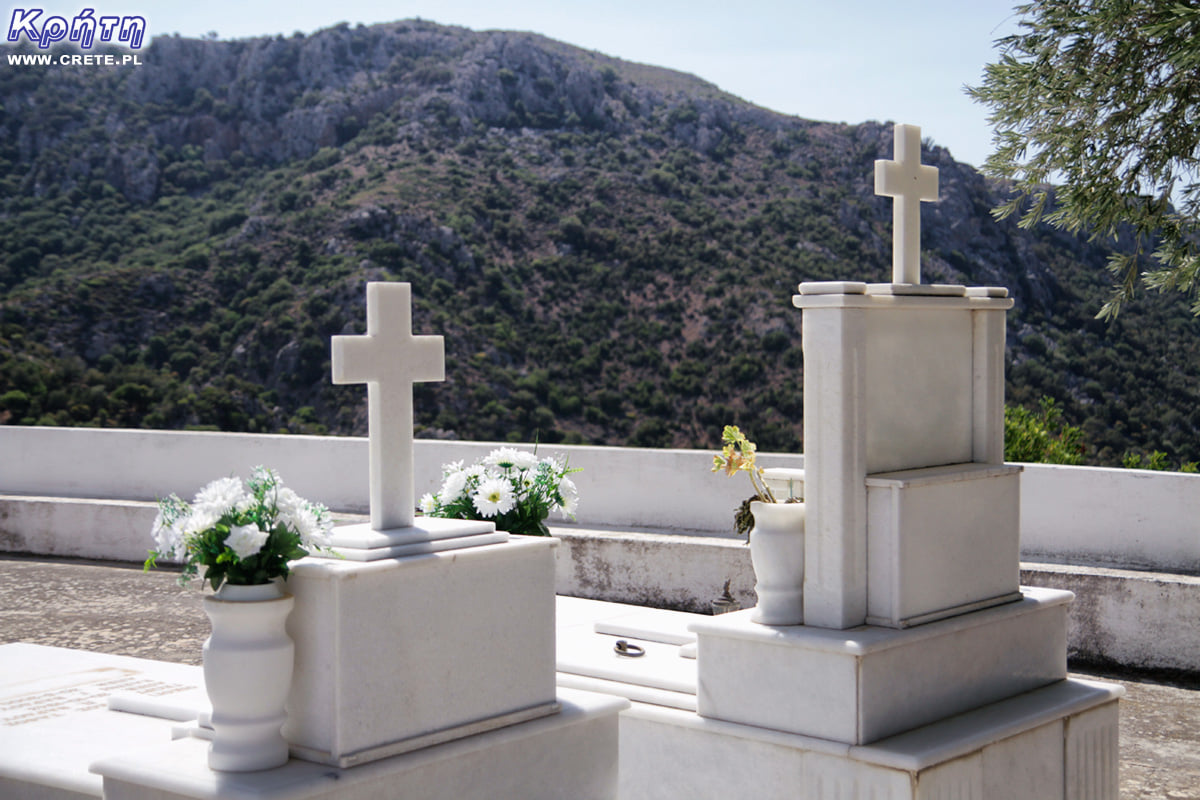 Anidri Cemetery
Boxes with bones are labeled, often with a photo of the person whose remains are buried in them. Finally, the box with the remains is placed in a special crypt (ostophyllakio) in the cemetery. And another deceased person may already find their way to the tomb ...

2022-11-01 17:46:11
see other news from this month »
Wszystkie treści i zdjęcia występujące w serwisie są naszą własnością.
Wykorzystanie ich w dowolnej formie wymaga pisemnej zgody autorów.