Agia Fotia - the rock fell on the guesthouse
A tragedy occurred in the town of Agia Fotia in the Ierapetra region this night. A rock fell on the guesthouse located at the foot of the mountain, just above the beach, and it broke off the slope of the mountain. Two rooms in the eastern part of the building were completely destroyed. Unfortunately, there were tourists in one of them.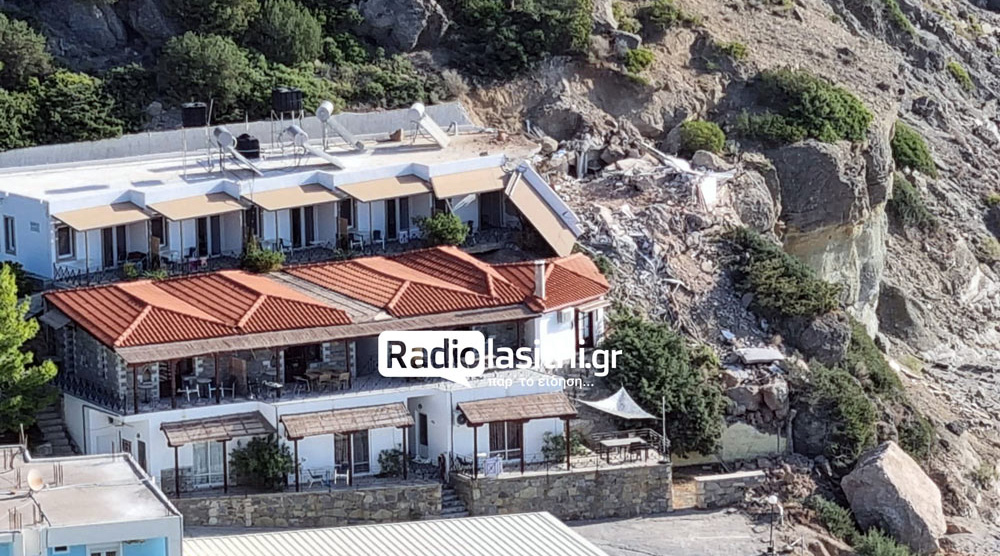 The incident happened shortly after midnight. The speeding rock literally wiped out everything it encountered on its way, including part of the building where rooms are rented by tourists coming to the area. Fortunately, one room was empty, while the other was inhabited by a family of 3 from Slovenia. All emergency services were immediately launched. Very large forces from the Fire Department and EMAK were called in. In total, 50 people and 20 vehicles took part in the rescue operation.
The 51-year-old man got out of the dilapidated apartment on his own. A 9-year-old boy was partially buried in rubble, but the rescuers managed to save the child after many efforts. Unfortunately, this terrible event was not survived by a 45-year-old woman whom the rescuers found dead after 4 hours of searching under a 1.5-meter-high pile of rubble and rock fragments.
The photos we have posted come from radiolassithi.gr and cretalive.gr
Pension before the rock slide
Rubble after a rock slide

2022-10-30 11:02:45
see other news from this month »
Wszystkie treści i zdjęcia występujące w serwisie są naszą własnością.
Wykorzystanie ich w dowolnej formie wymaga pisemnej zgody autorów.