Another heatwave in Greece
In the coming days, Greece will find itself under the influence of hot air masses flowing in from the North African region. In some parts of the country, the maximum air temperature, according to meteorologists' forecasts, may even reach over 43 ° C. Such indications can be observed on the continent and in the southern regions of Crete. Unfortunately, you cannot count on a respite from the high temperatures at night, because even during these hours the mercury will not fall below 25-26ºC.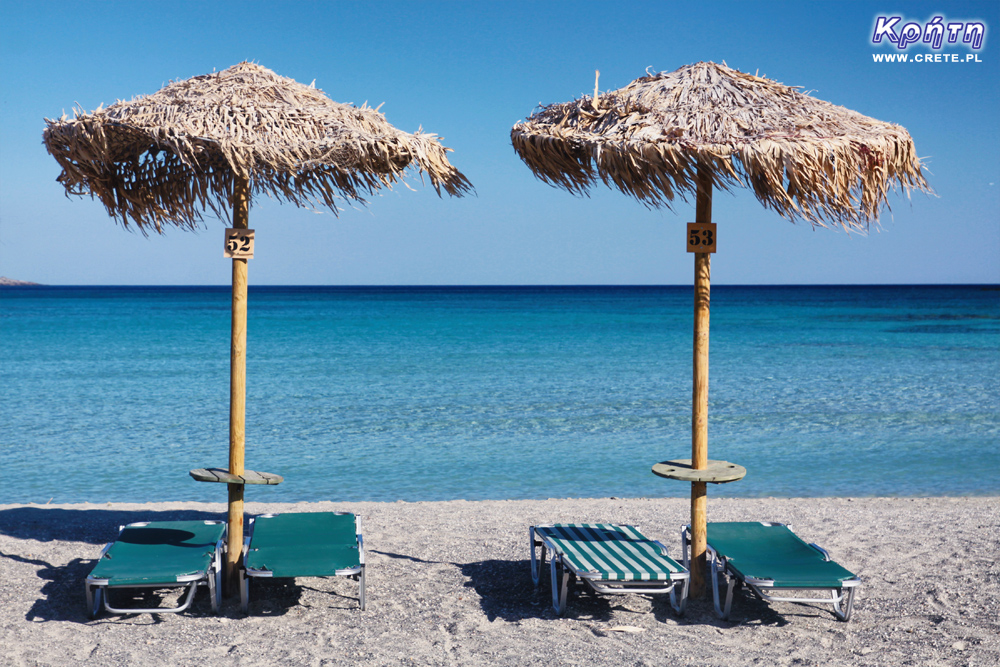 The impending heatwave may be one of the top 10 recorded in Greece over the past 35 years. The hot masses of African air are expected to stay over Greece for about 8-10 days. Such a long duration of a heat wave will be particularly acute in urbanized areas, where the heat accumulation effect will occur. With the following days in cities, you will be able to observe a constantly increasing minimum daily temperature, which will additionally increase the feeling of discomfort.
Mr Costas Lagouvardos, research director at the National Observatory in Athens, emphasizes that after the July heatwave that lasted 10 days, this is the second meteorological phenomenon of this type recorded this year. The last time such a two-fold long-lasting accumulation of hot days was observed in 2007. What worries meteorologists is the fact that we are currently only in the middle of this summer. Many are already wondering if Greece will have to deal with one more heatwave, which would be definitely an unusual and disturbing event.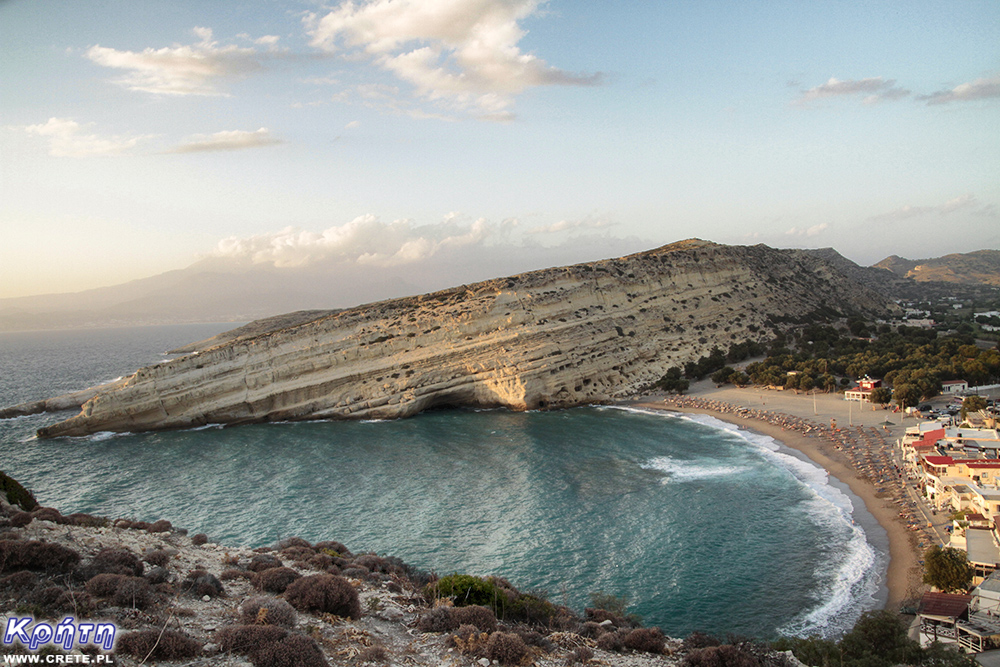 One of the particularly hot spots in Crete is to be the Matala beach area
Recommendations for hot weather
The Greek General Secretariat for Civil Protection has issued a series of recommendations related to the coming heatwave. In particular, all people in areas where high temperatures are anticipated are advised to:
being in cool and shady places, using air conditioners or fans.
avoiding hard physical work in places with particularly high temperatures
avoid sunbathing, walking and especially running in the sun
wearing a hat and glasses against intense sunlight
wearing bright clothes made of airy materials
eat light meals containing a large amount of fruit and vegetables while giving up heavy, fatty dishes
drinking plenty of water and fruit juices
reducing alcohol consumption
Days without hiking
The regional branch of Civil Protection located in the commune of Kandanos-Selino asked tourists for special consideration. It is one of the regions of Crete especially popular among people focused on spending time actively. The local authorities of the Civil Protection Service urge tourists who go hiking in the coming days to give up their plans. The high temperatures prevailing on these days in the south of Crete can pose real threats to health and life.
While this appeal may seem too dramatic to many people, we strongly advise you not to ignore it. Many of the hiking trails in Crete are places where you must reckon with constant exposure to the sun. Very often, on long stretches, you can only count on single shaded places. It is also worth remembering that only on a few routes you can count on amenities such as are available, for example, in the Samaria Gorge. Water intakes or prepared rest zones are the exception rather than the rule on many routes. Some of the hiking trails also run through areas where it is difficult to reach the mobile phone network. These areas are also traversed by a small number of people, so in the event of an emergency, calling for help may be very difficult or even impossible.

2021-07-28 19:22:48
see other news from this month »
Wszystkie treści i zdjęcia występujące w serwisie są naszą własnością.
Wykorzystanie ich w dowolnej formie wymaga pisemnej zgody autorów.