Rules for ferry travel within Greece
In recent days, Greek authorities have updated the rules for traveling by ferry between the mainland of Greece and the Greek islands and between the islands themselves. Depending on the direction of travel, however, there are slight differences in the documents accepted. So if you are planning this type of trip, the following list will be helpful for you. At least until the regulations change again :)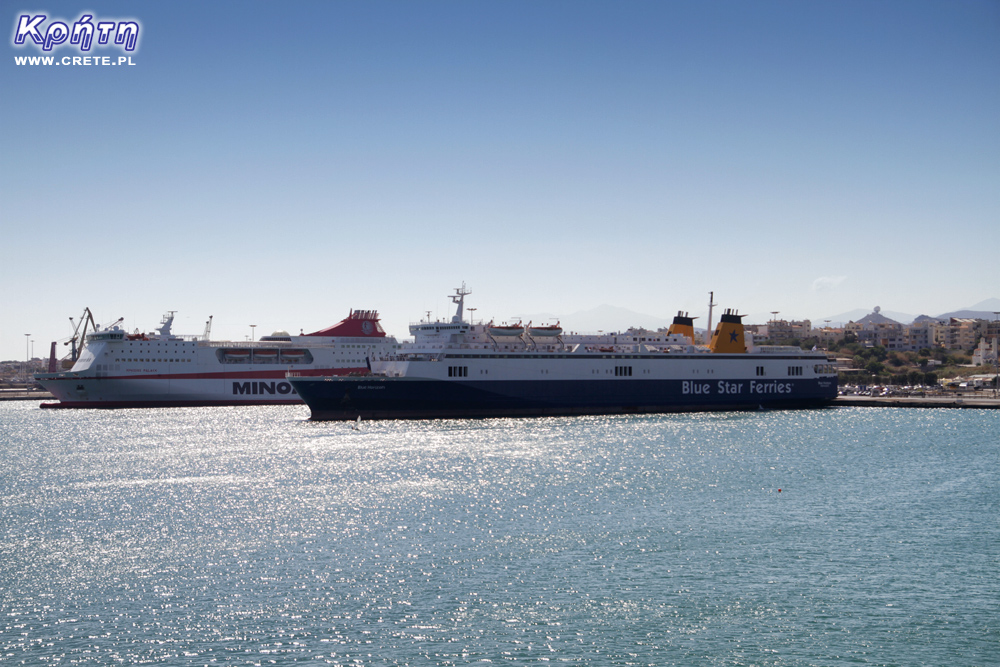 Health Declaration Questionnaire
For mainland-to-island ferry journeys, all passengers must complete a Health Statement Form prior to travel. It is available here: sea.travel.gov.gr in both Greek and English.
To complete this form, first enter your e-mail address on the above page, to which you will receive a message with a link. Then, from the level of your e-mail, you should confirm the link received in the message. After this step, you will be transferred to a form in which you must provide accurate personal information, data about the planned trip and health condition. After filling in the necessary text fields, the form is submitted online, but it can also be printed. The confirmation along with the assigned QR code, of course, also comes to the email. In case you are unable to use the online form, it will also be available from the ferry operator, where you must download and complete it before boarding.
You can also use the shared ministerial PDF available here: www.ynanp.gr
However, what is important, this form does not have to be completed by passengers traveling from one island to another .
Documents needed when traveling from the continent to the islands
Adult residents of Greece, as well as adult foreign tourists, can only travel from the mainland to the island by ferry if they have one of the following documents:
Vaccination certificate confirming that at least 14 days have elapsed since full vaccination. This document must be issued by public authorities and must contain, in addition to the name of the traveler, the type of vaccine administered and the number of doses.
Electronic or printed document confirming a negative PCR test result performed no more than 72 hours before the trip. An alternative to the PCR test is a negative rapid antigen test performed not earlier than 48 hours before the trip.
A certificate issued by a public authority or a certified laboratory confirming the presence of COVID issued 30 days after the first positive test for Covid-19. The certificate is valid for 180 days from the date of issue.
Alternatively, travelers may present in digital or printed form a digital EU COVID certificate, which is issued in each of the three cases above.
Travel rules for children and adolescents
Adolescents between the ages of 12 (date of birth before June 30, 2009) and 17 years of age may board the ferry upon presentation of any test. They also accept self-tests available in Greece, which must be performed at least 24 hours before the trip.
Children up to 12 years of age (born after July 1, 2009) may travel without presenting any tests.
Documents needed when traveling from the islands to the mainland
In this case, the same health-related documents are valid as above, but adults have another type of certificate at their disposal. A negative result of the self-test is also accepted, which must be entered in the declaration form on the platform https://self-testing.gov.gr/, and the AMKA social security number is required to complete it.
Documents needed when traveling between the islands
When traveling by ferry between islands belonging to the same regional group (e.g. Mykonos to Santorini), passengers have the opportunity to submit a negative self-test 24 hours prior to travel. A negative result should be entered on the self-test declaration form on the platform https://self-testing.gov.gr/
Of course, negative results of the PCR test, antigen test, and a certificate of recovery or vaccination are also accepted.
However, in the case of a voyage between islands belonging to different regional groups (e.g. from Santorini to Crete), the self-test is unacceptable . In this case, negative results of PCR / antigen tests or a certificate of recovery or vaccination must be presented.
In addition, when planning a trip by ferry, one should take into account the recommendation of the Greek Ministry of Shipping that passengers should arrive at the ports at least one and a half hours before the planned departure time, so that the port staff and crew have time to board passengers.

2021-07-21 20:21:02
see other news from this month »
Wszystkie treści i zdjęcia występujące w serwisie są naszą własnością.
Wykorzystanie ich w dowolnej formie wymaga pisemnej zgody autorów.