2020 summary and predictions for 2021

2021-01-01 20:29:30
Although 2020 has finally come to an end, it will certainly not be one that can be easily forgotten. The painful consequences of the pandemic affected the professional situation of large groups of people, affected many areas of the economy, especially in those countries for which tourism is one of the foundations of their functioning.
It is no different in Greece, where, according to data published by the Bank of Greece, in the first nine months of 2020, income from tourism decreased by as much as 78.2% compared to 2019. The data for the remaining three months of 2020 are no longer relevant, because as a result of travel restrictions and a re-lockdown in Greece, tourism has disappeared again. The number of arrivals in the period from January to September decreased by 77.2%, which automatically translated into a decrease in travel revenues by 73.4% for travelers from the European Union and 83% for guests from outside the EU. The revenues related to tourists from the USA (93% less than the year before) and Russia (96.9%) plummeted even more. This means that after last year's season, only 3.51 billion euros went into the pocket of Greece from this sector.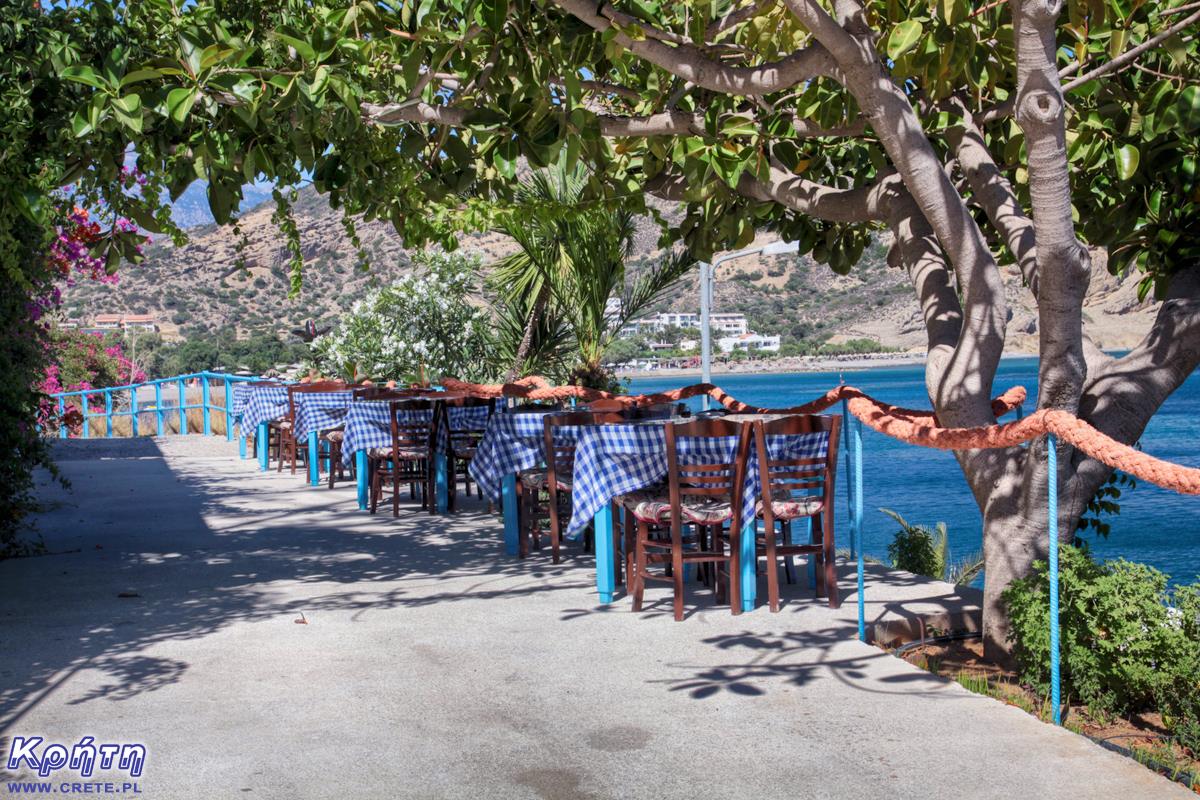 Best third quarter
A slight increase in tourist traffic in Greece took place in the third quarter of 2020 after the opening of the Greek borders. This was reflected in the data on the occupancy of beds, which of course remained at lower levels compared to the previous season. For example, the seat occupancy in August did not exceed 33%, which, compared to 76% in August 2019, is a decrease of over 56%.
How Greece's competitors did
The losses for all the tourist countries of the Mediterranean basin were incalculable. In this specific season, the greatest number of tourists among the selected countries was visited by Spain (15.7 million travelers), whose tourism market decreased by 73% compared to the first eight months of 2019. A similar decline in foreign tourist arrivals was recorded by Turkey (-74%) and Malta (-71%), while in Croatia the decline was slightly milder (-59%). Similar losses in arrivals were recorded by Italians (-59%).
Tourist foundation
Tourism is the most important branch of the economy for Greece. The industry employs a large number of workers of different ages, in various positions and is often the only source of income for many families. It was the tourism sector, during the economic crisis several years ago, that saw the migration of thousands of workers employed in other traditional sectors, such as construction or industry. At this point, it is worth bearing in mind that the tourism industry is not only travel agencies, but also hotels and guesthouses. Many other professional groups cooperate directly with tourism, such as gastronomy, carriers, tourist guides, sellers and producers of food and oil, as well as many others that cannot be mentioned. Statistical and economic data in recent years have been getting better every year, so it should not be surprising that the expectations of entrepreneurs have been increasing. Even at the end of 2019, it seemed that the streak would continue.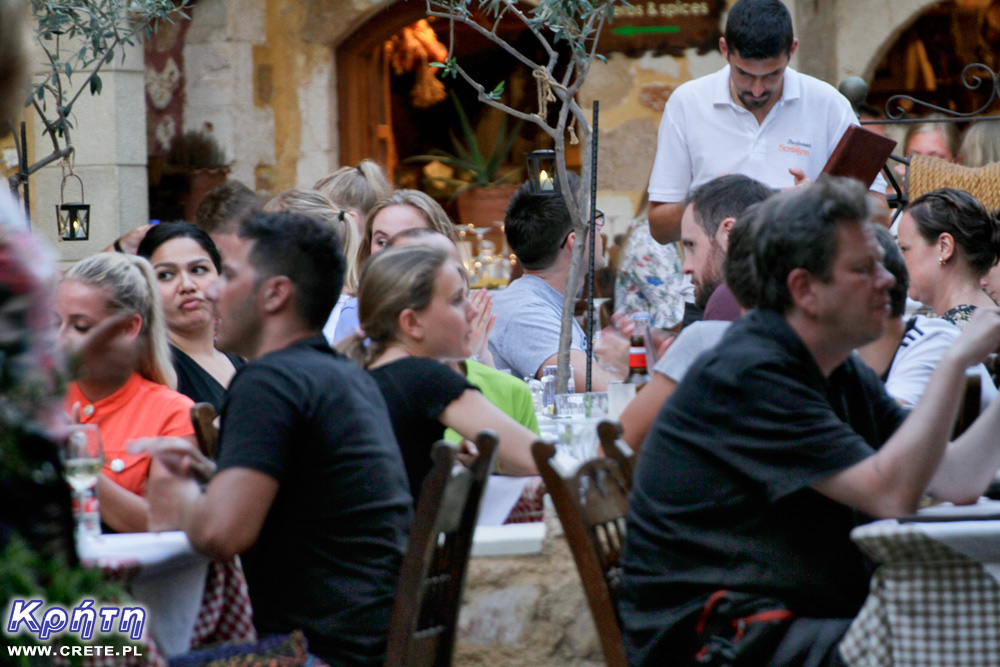 Coronacrisis
Unfortunately, the first reports about the coronavirus that appeared at the beginning of 2020 caused that some so far positive forecasts quickly began to turn into a big question mark and into concerns about the uncertainty of tomorrow. What was yet to come, still no one wanted to believe. Both the industry and tourists, who had not yet imagined a holiday without going to Greece, doubted the black scenarios.
Even us, in response to the news about the coronavirus posted on our website, some accused us of spreading panic and scaring. Meanwhile, in retrospect, what we informed about from the very beginning proved to be correct. We do not have any satisfaction because of this, because the action of covid also reached us personally, and the consequences continue to this day. We believe that at that time, however, it was probably hard for many people to believe that in fear of a new virus, whole countries can be locked with the proverbial padlocks and that civil liberties can be kept to a minimum.
Greece welcomes the world but only for a while
Many experts in the field of Greek tourism products have compared the current crisis with the one that hit Greece in 1974, after part of Cyprus was occupied by Turkish troops. At that time, tourism was also blocked, but it must be remembered that 46 years ago Greek tourism was at a completely different level than today. What also distinguishes this crisis from the above-mentioned one is the decision to open up to tourists in the same year, in July, while maintaining the sanitary restrictions imposed.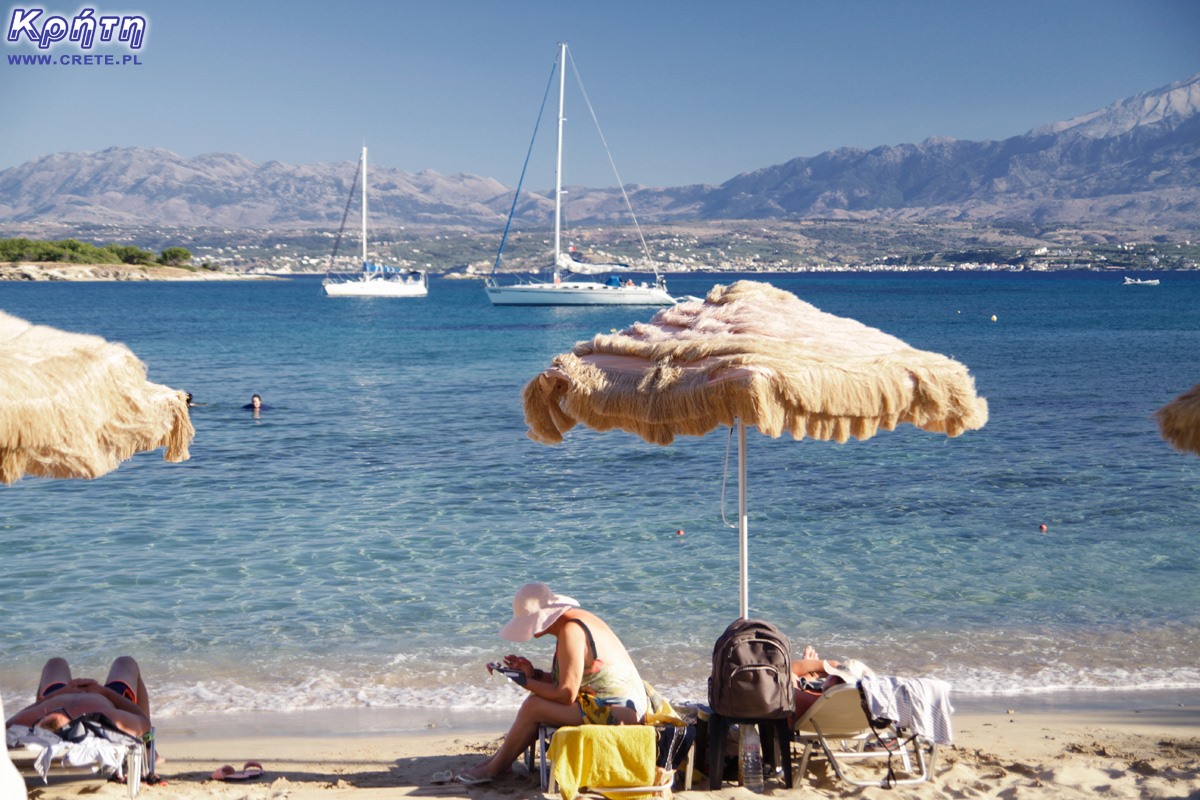 Greece not only needed to remain competitive in this difficult period. Thanks to this, a significant number of hoteliers opened their hotel units, which made it possible to work for some people for even a limited period of time. In this way, a large amount of money was saved in the state budget, which would otherwise have to be spent on social benefits for the unemployed. At the same time, Greece was advertised abroad as a country that complies with health regulations and guarantees the health of tourists staying there. Unfortunately, the growing number of covid-19 cases in Europe meant that the Greek authorities quickly began imposing additional travel restrictions on nationals of individual countries, and finally imposed another lockdown on their inhabitants. It seems that the Greek authorities have quite consistently achieved their primary goal of protecting the health of their citizens.
Basic assumptions for 2021
According to entrepreneurs operating in the tourism market, it will be at least two to three years for tourism to recover and regain its pace from the end of 2019, when it closed with record tourism revenues and income from arrivals.
The most difficult thing may be to regain the booking level in 2021 in order to compensate as much as possible for the huge losses caused by the past tourist season. At the moment, it is quite a hazy future as the pandemic is still going on, so be aware of the strict health criteria in place and most likely a new travel culture. On the other hand, security is becoming a new competitive advantage of a destination. Competition to acquire shares in tourism markets that have received a massive blow as a result of the spread of SARS-CoV-2 is more intense than ever. It must be remembered that not only Greece is preparing to recover tourists. Its biggest competitors, i.e. Spain, Italy, Turkey and Egypt, will fight for a strong return.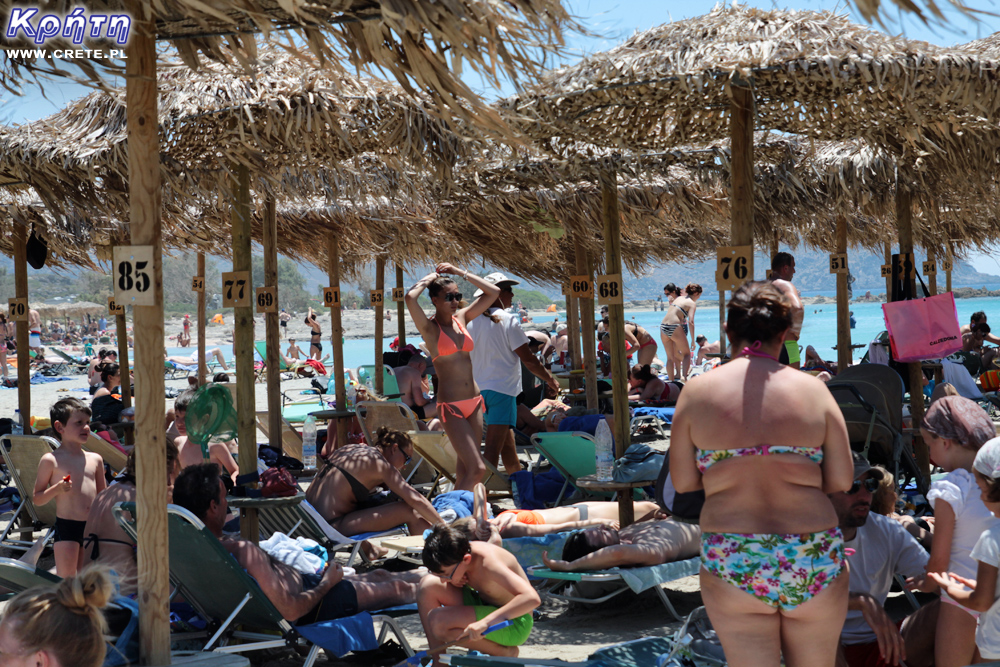 In the case of Greek tourism, the first goal is to recover at least 50% of the tourist traffic recorded in the record year of 2019. In terms of revenues, the bar is around ten billion euros, provided, however, that no further pandemic waves or any other external factor emerges.
The greatest hopes for the recovery of the tourism industry are related to the launch of vaccination in both Greece and Europe. For many, this could be the first positive step in resuming tourism. At the same time, conducting rapid tests, whether or not a health passport is required, could provide the framework for the continued functioning of the market next year.
Lower prices or high-quality tourism
The costs to be expected in the coming season are also an important topic. On the one hand, falling prices in packages offered by tour operators will certainly stimulate demand, on the other hand, there are voices in Crete that it is necessary as never before to transform mass tourism into a form of higher quality, which will take into account the peculiarities of Crete.
What does it mean? As Michalis Vlatakis, president of the Association of Tourist Agents and Travel Agencies of Crete, said, the goal should be quality and increasing the level of services, not lowering prices. Low prices do not solve the problem of attracting hundreds of thousands of tourists. On the contrary, all competing countries will use the simplest measure. Vlatakis says I'm not a fan of price degradation, but a fan of quality that tourists will want to pay more for.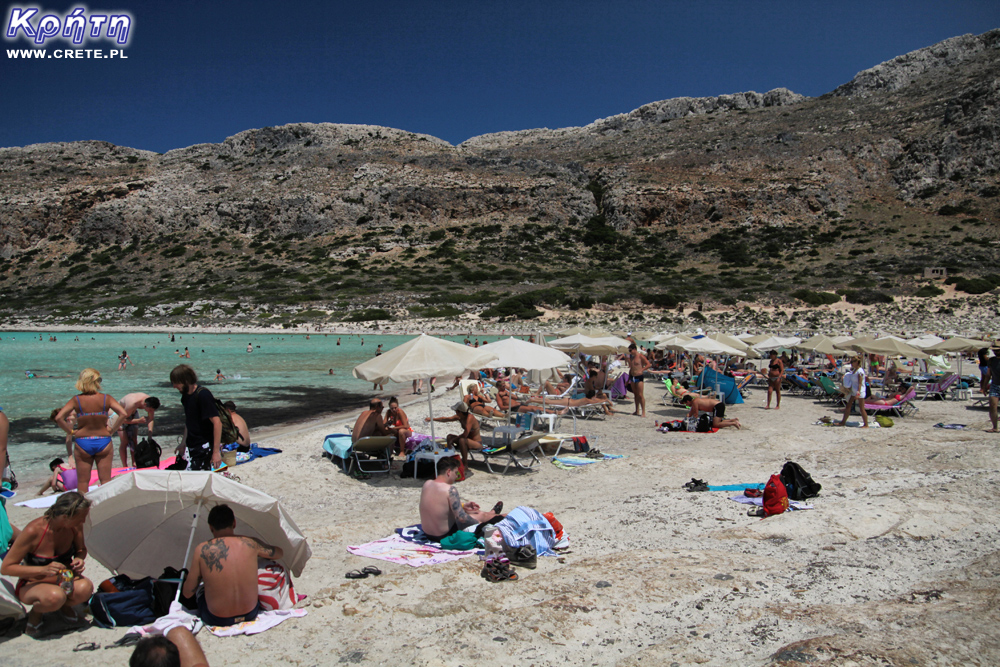 "Our tourism product needs to become more attractive and of high quality. It has to take on character and personality. The tourism model similar to that of other countries cannot be continued. What we offer must become unique. Most of the customers coming to Crete do not understand the uniqueness of our place, and some believe that we are a country similar to one of the Balkan Peninsula. Therefore, it is necessary to change the tourism model and obtain an identity as never before. The tourists who come because of our quality model will be the ones who pay. "
Manolis Tsakalakis, President of the Association of Hotel Owners of Rethymno Prefecture, made a similar argument, saying that positive psychology and money will be the ingredients of resuming tourism. Those who decide to book their vacation earlier will receive lower prices from tour operators. However, in the presently uncertain situation, it may be difficult to implement. Especially when it is not known what the next months will bring.
"Everyone's health is paramount. Next comes business and all other professional activities. For tourism to exist, it needs a good mental condition and clients' money. Tourism means 'I interrupt my class to do something I like, somewhere else'. Right now, our clients have no money or psychology. They will get positive psychology when they are vaccinated against COVID-19, and it will be tangible in the first half of 2021. And the money will come when the financial and labor consequences of the health crisis diminish, " says Tsakalakis.
But will they be willing?
However, the question that arises in our minds is how many tourists would be willing to pay more for this high quality and uniqueness. Of course, a lot depends on the level of wealth in the country where tourists come from. However, the economic crisis has affected many people, so you should certainly take into account that in 2021 there will be a large group of travelers who will be very prudent and reluctant to spend their savings. Until now, people looking for uniqueness on the island chose private pensions in more remote regions of Crete and provided themselves with exploring their identity. It is quite hard to imagine that such an offer would be offered by large AI hotels.
In addition, at the moment there are many hotels in Crete offering very high quality services at a very high price, although they do not necessarily emphasize the cultural distinctness and uniqueness of the place. Their clientele is classified as very wealthy. Let's not deceive ourselves. Not everyone goes to Crete or Greece to look for uniqueness and identity. Many people are satisfied with a decent hotel with good food and a nice beach next door. These are the ingredients the fulfillment of which is enough to make the holiday considered by such tourists as successful. Which is also a normal approach because everyone has the right to organize the holidays they like. Such places can be found in all countries that are competitive to Greece, which will, however, try to attract tourists, tempting them with lower prices.
The future will show how many of these assumptions will be implemented in the Cretan tourism industry. This year's holidays will show whether the fight for customers will focus on reducing prices as much as possible or on finding your own way to attract tourists.
Despite the above deliberations, we personally only hope that 2021 will simply be better than its predecessor, which we wish for ourselves and all of you.

2021-01-01 20:29:30
see other news from this month »
Wszystkie treści i zdjęcia występujące w serwisie są naszą własnością.
Wykorzystanie ich w dowolnej formie wymaga pisemnej zgody autorów.