Sougia-Paleochora Trail
The Paleochora region is a great place for people who prefer an active way of spending time. The town is located on the famous E4 hiking trail that runs along the entire island of Crete. Thanks to this, from Paleochora you can easily organize trips along this route both to the east and to the west. In today's video you will see the eastern part of this route between Sougia and Paleochora . The first stage of the journey is the morning ferry cruise to Sougia, where after disembarking, you can start hiking towards Paleochora.
This approximately 14 km stretch leads first through the picturesque Lissos gorge. After passing it, the path leads to the top of the hill called the pan. In the summer, this place is very sunny, hence its nickname. Later, after descending this hill, in another ravine, there are remains of the former temple of Asclepius, old churches and other archaeological discoveries.
The further part of the trail runs along the picturesque coast from where the spreading views please the eyes of hikers walking this way. Already in the distance you can see the characteristic promontory on which the Paleochora is located. The end of the trail is a large and pleasant beach of Gialiskari, which is visited by tourists relaxing in this area of Crete in summer. The final stage is a gravel road leading straight to Paleochora .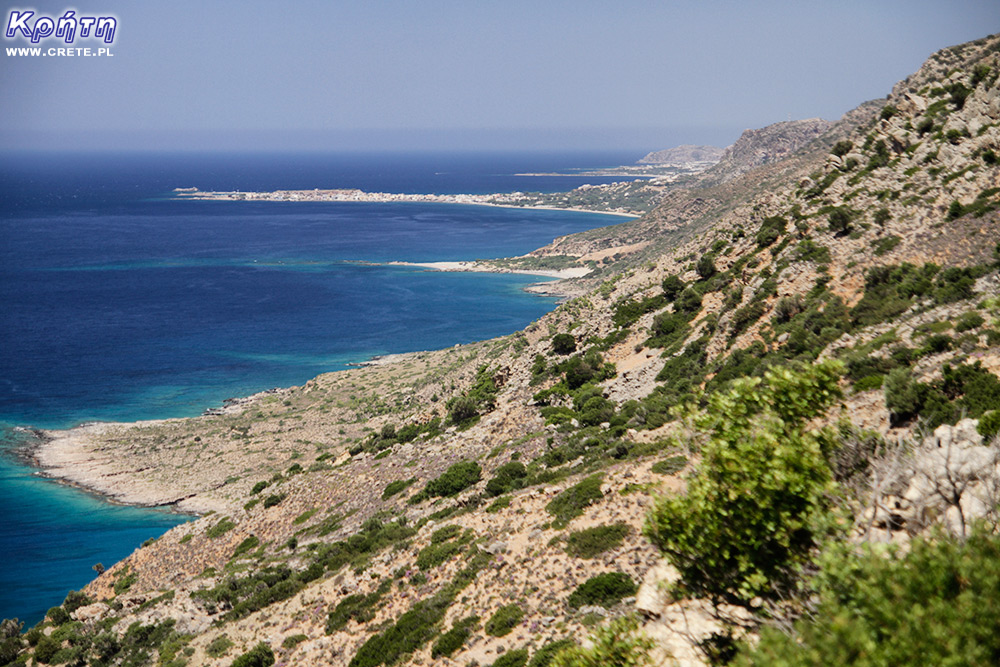 In the distance, you can see the characteristic promontory on which Paleochora is located

2020-11-17 19:57:19
see other news from this month »
Wszystkie treści i zdjęcia występujące w serwisie są naszą własnością.
Wykorzystanie ich w dowolnej formie wymaga pisemnej zgody autorów.