Theoretical opening of hotels in Crete

2020-06-02 20:18:32
All year round hotels are officially allowed in Greece since yesterday. Many tourists, especially those waiting for their near holiday trips, treat this fact as a kind of breakthrough in loosening the restrictions associated with coronavirus. Unfortunately, however, there are many indications that the date of June 1 had little effect on the functioning of the hospitality industry in Crete. Still, most hotels, even those that could theoretically already operate, remain closed. Well, the usual economic calculation clearly shows that starting a business on this day, in the absence of foreign tourists, has only a symbolic dimension.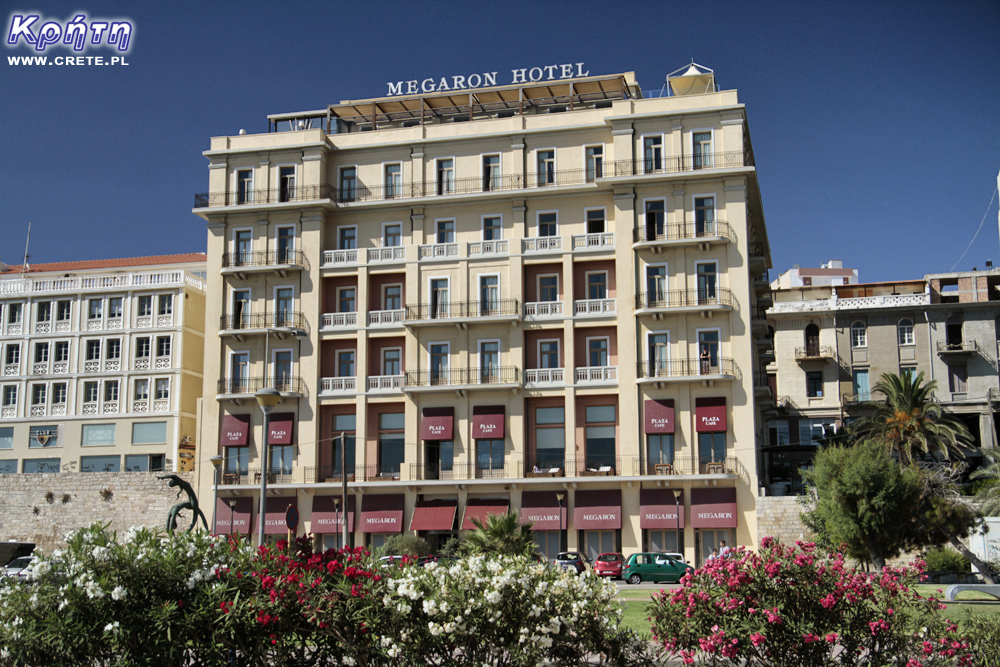 Hotel Megaron in Heraklion
This situation will most likely not change dramatically until the local airports in Chania and Heraklion are opened. Currently, a small group of tourists coming to Crete are people traveling by ferry. There are certainly too few of them in relation to the number of beds offered in Chania , Heraklion or Rethymno . This can be seen in virtually every corner of these cities, which is considered a tourist attraction. In the neakriti article, 25 August street is given as an example, which is a kind of representative promenade of Heraklion. Last year, this place was vibrant with life at the beginning of June. And today ... half the stores are still closed.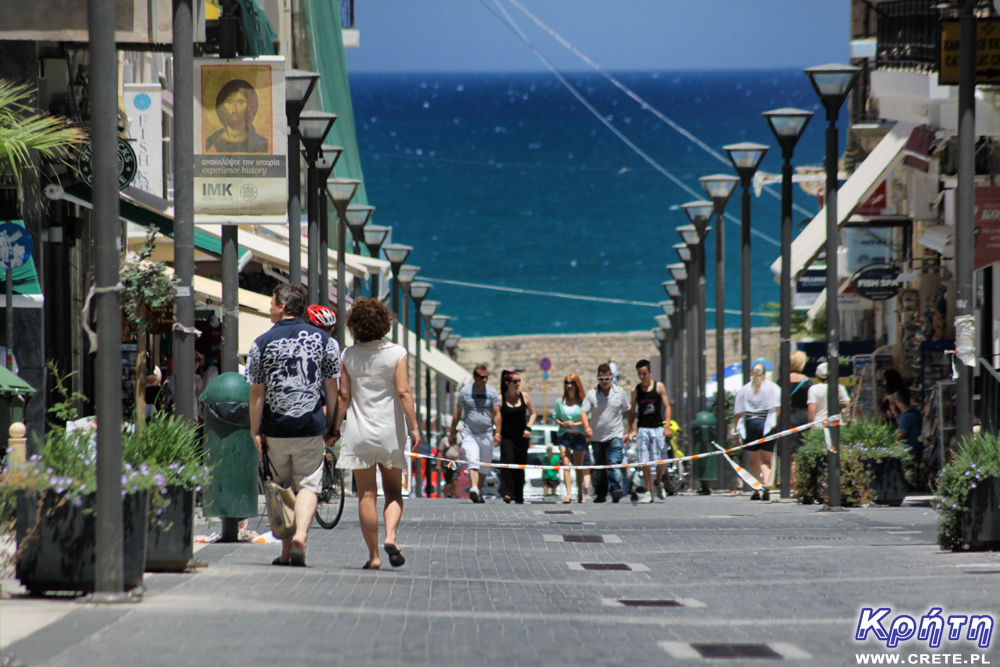 street on August 25 in Heraklion
Hotel owners also point out that in many places, preparations for opening are still underway. The facilities must be adapted to function in the new reality, and the personnel working in them must undergo appropriate training. One thing is certain, the hotel industry in Crete is slowly waking up from this forced lethargy. However, time is needed for full awakening ... and above all foreign guests.
Eftychis Vourdoumbakis, a hotelier from Chania, indicated the date of opening his property on June 12. As he said, "we have not opened because on the one hand we are not ready yet and on the other hand we have not had any reservations". In a similar situation there are many other year-round hotels in Crete. Giannis Oikonomou hotelier from Heraklion also spoke in a similar tone on the neakriti portal: "We are currently preparing to implement (health) protocols that require a lot of work. We hope to open in the next few days. "
The real groundbreaking date will probably be July 1, when international flights to Heraklion and Chania will be allowed. Even then, many people in the industry estimate that only about 50-60% of all hotels in Crete will operate.
Requirements to prevent the spread of coronavirus are certainly one of the deterrents to opening hotels early. The more so, according to central authorities, compliance with the procedures will be monitored and any deviations are to be severely punished with fines between 500 and 1500 €. And in special cases, violations are to result in suspension of operations even for a period of 90 days.

2020-06-02 20:18:32
see other news from this month »
Wszystkie treści i zdjęcia występujące w serwisie są naszą własnością.
Wykorzystanie ich w dowolnej formie wymaga pisemnej zgody autorów.