Season 2019 under the microscope of Bank of Greece

2020-01-26 19:27:18
In recent days, the Bank of Greece published statistical data on tourism revenues that Greece achieved in the 2019 season. The data analyzed relate to the first nine months of 2019, i.e. from January to September.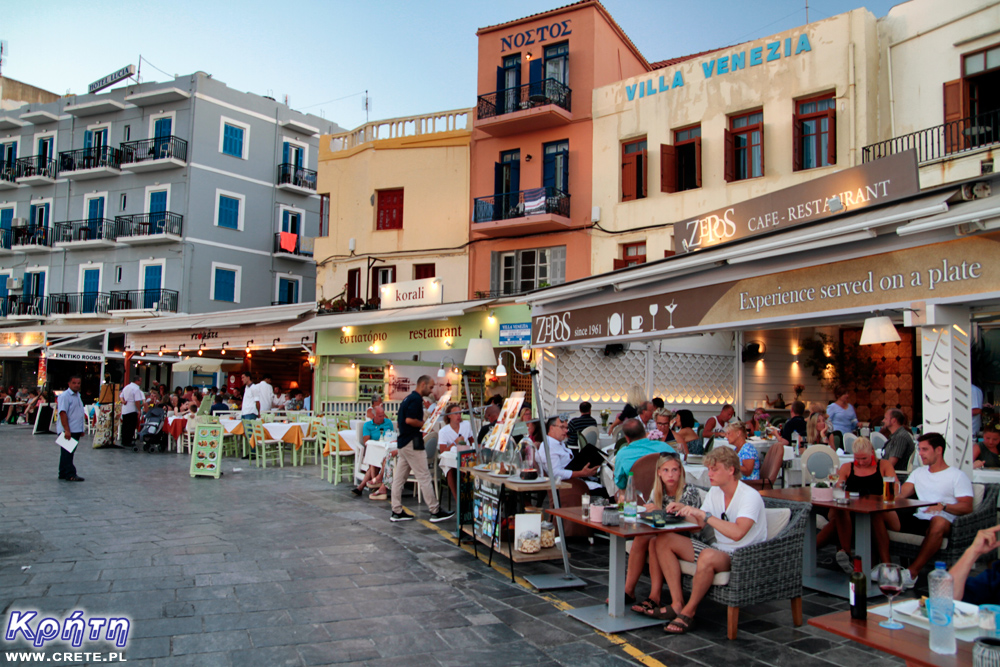 The presented data clearly shows the unflagging popularity of Crete, which as a region in the above period took second place in terms of achieved revenues. It is worth emphasizing that, in principle, only five regions of Greece together generated as much as 87.9% of the total revenues of the tourism sector, which in total amounted to € 16.1 billion last year.
Detailed data is as follows: South Aegean: nearly € 4.7 billion; Crete: around € 3.2 billion; Central Macedonia € 2 billion; Attica € 2 billion; Ionian Islands over € 1.8 billion. Other regions of Greece (Eastern Macedonia and Thrace, Peloponnese, Thessaly, Epirus, Western Greece, Northern Aegean Islands, Central Greece and Western Macedonia) together generated an impact of € 1.8 billion.
Interestingly, only the South Aegean Islands and Crete have generated as much as half of the revenues achieved. As much as 30% of total revenues concentrated in South Aegean alone. This is really impressive data. In both these regions there is constantly growing demand, tour operators have very extensive hotel chains, which are still being developed and enriched with new hotel investments.
Increase in travel revenues
Last year, in January-September, tourist traffic in Greece increased by 1.7%. This means that Greece has been visited by over 28 million tourists. Although the increase in the number of guests is hard to be impressive, the revenues in this period increased by 14.1% reaching the total amount of € 16.1 billion mentioned above. At this point, it should also be emphasized that Greece owes such good dynamics of revenue growth to three regions (South Aegean Islands, Crete, Attica), which achieved double-digit growth rates of influence in the tourism industry. In the case of Crete, the value of last year's tourism revenue was 13.9% higher compared to the same period in 2018.
The total number of visits was also counted, which was 31.3 million last year. As you can see, this number is higher than the number of travelers given above because it does not mean the number of travelers, only the number of visits. This means that some tourists visited more than one region in the analyzed period of the year. In this ranking, Crete was in fourth place with over 4.5 million visits. It is also worth noting here that as many as 87% of visits concerned six regions of Greece: the South Aegean (6 million), Central Macedonia (5.9 million), Attica (4.6 million), the Crete Region (4.5 million), Eastern Macedonia and Thrace (3.2 million) and the Ionian Islands (2.8 million).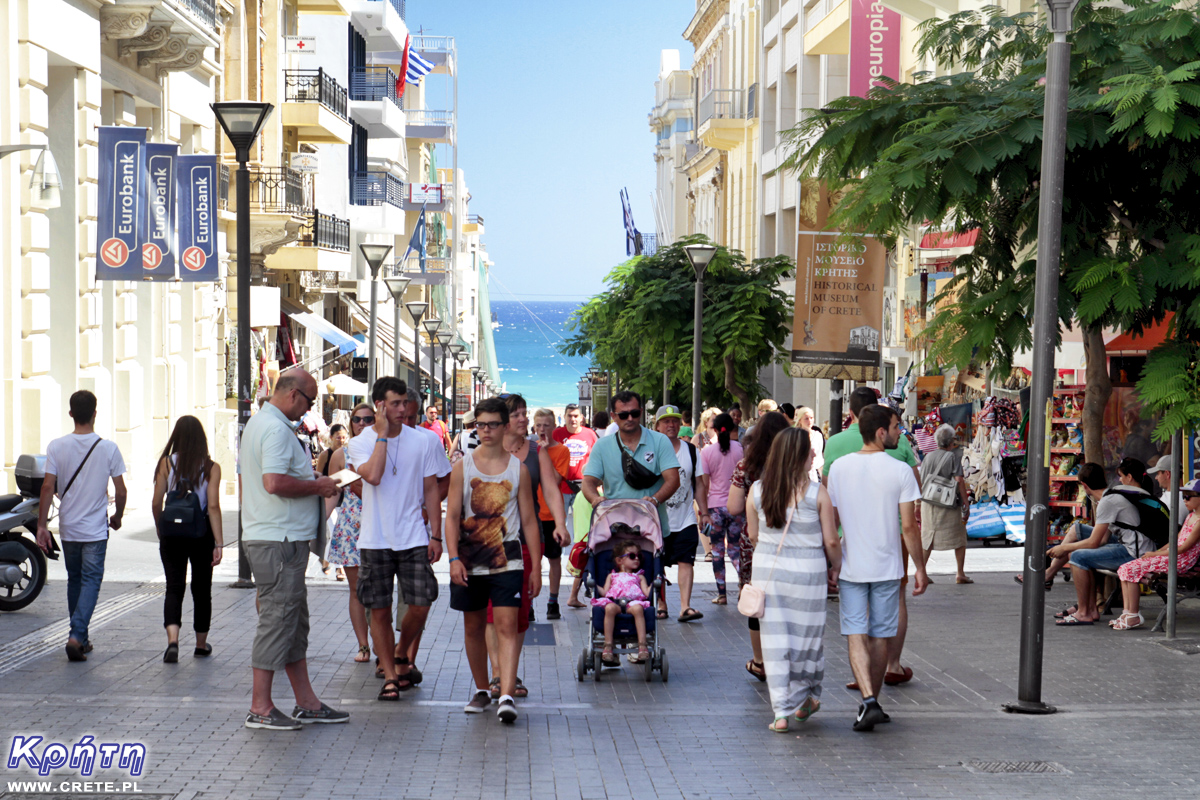 Average expenses
The average expenses incurred by people staying in Greece were also analyzed. It turns out that on average each of these tourists spent 61 € more than in the corresponding period of 2018. According to experts, this difference was the main reason for the increase in revenues of about € 2 billion (+ 14.1%) compared to the previous season. Total average expenditure in 2019 was € 559, which compared to € 498 in 2018 means an increase of 12.3%. We just note that the highest expenses were incurred by tourists who went to the Aegean Islands (€ 779.6), in Crete the average cost of stay was € 696.9.
Where did these increased expenses hide?
The biggest difference concerns the average expenditure on accommodation. There was a 10% increase here. In 2019, on average, a single tourist paid € 77, while in 2018 the figure was € 70. Last year, the average length of stay was 7.3 nights, which is a rather small increase of only 1.5%.
The total number of overnight stays was also calculated (January-September). Compared to 2018, this number increased by 3.1%, which translates into 209 349 nights.
(47,990 nights were registered in the South Aegean region, 38,273 in Crete; Macedonia, Attica and the Ionian Islands recorded respectively 37,890, 26,580 and 22,569 nights.) Again, as with other indicators, 83.8% of all nights are The 5 most popular regions of Greece. These are the same regions that generated the largest profit in 2019.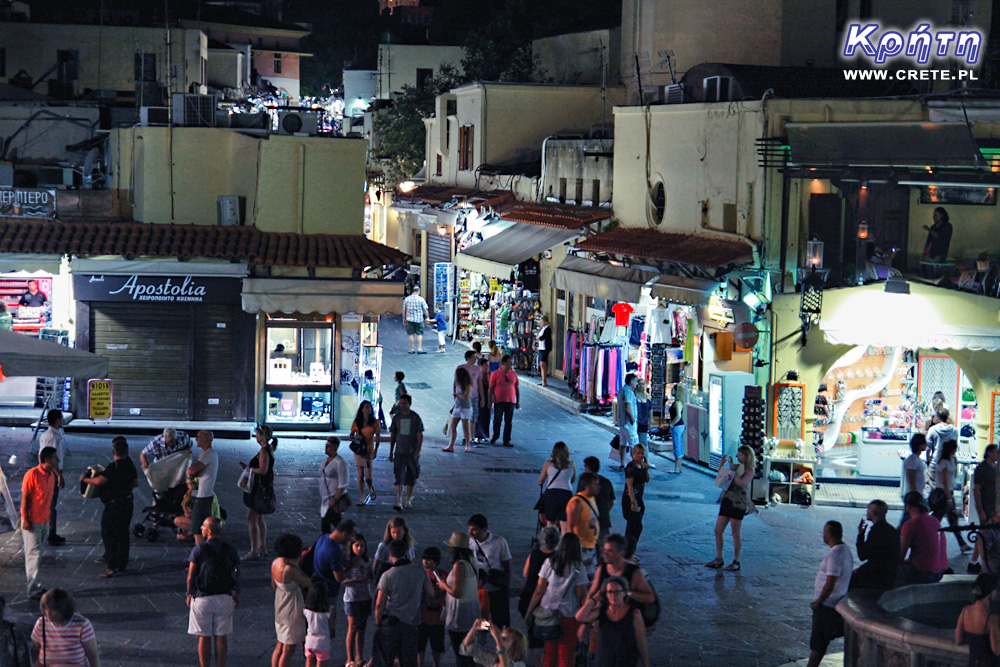 Where did tourists come from to Greece?
Greece is an attractive country primarily for the inhabitants of our continent and who are also citizens of the European Union. It is the residents of the European Union who have the greatest impact on the revenues from Greece obtained by tourism (68.9%). More than a year ago there was also receipts from tourists coming from countries outside the EU (+ 17.8%). Inflows from tourists coming from the USA (+ 22.8%) and from Russia (+ 21.3%) also increased.
Why are they traveling?
Statistics from the Bank of Greece also give general reasons why tourists visit Greece. Of course, the largest share in this ranking has travelers for recreational purposes (88.6%), i.e. holiday. Visits to relatives account for only 4.2% of total travelers. Few lucky people also travel to Greece for business purposes (4.3%). The rest are people traveling for health reasons.
High expectations
The increases in average expenses and the number of visitors are raising the expectations of the tourism industry and entrepreneurs associated with it for the next strong season in 2020. Although no forecasts have been prepared for this season yet, the information that is reaching the industry shows growing demand from markets such as Germany, Austria, Great Britain, Poland and the USA. More forecasts and information can be expected around March. At the same time, the Greek Ministry of Tourism is preparing a strategic tourism development plan for the next 10 years.
Cretan hoteliers dispute the report
This very optimistic report by the Bank of Greece is questioned by Cretan hoteliers, who say that in Crete the growth achieved was clearly lower than the official figures given. " These numbers are incorrect, I do not know how the Bank of Greece calculates these numbers, but they certainly do not correspond to reality, " said Nikos Chalkiadakis, president of the Heraklion hotel association. Bank of Greece data for Crete is also questioned by Manolis Tsakalakis, president of the Rethymnon Hotel Association, who claims that growth in Cretan hotels was no more than 5%. According to Tsakalakis, the increase of 13.9% applies to all tourist turnover, not just hotels.

2020-01-26 19:27:18
see other news from this month »
Wszystkie treści i zdjęcia występujące w serwisie są naszą własnością.
Wykorzystanie ich w dowolnej formie wymaga pisemnej zgody autorów.