Plakias - endangered Gonates cliff on Paligremnos beach
Plakias is one of the small towns located on the southern coast of Crete. For decades, it has been particularly valued by individual tourists, who very often choose it not only as a place of rest. Plakias is also great as a starting point for other nearby attractions, including Preveli beach. Unfortunately, in recent years this popularity has been noticed by travel agencies and various types of investors. More hotels and guesthouses are being built in Plakias itself, and announcements of further investments are emerging. Particularly loud was the building around the famous Gonates cliff at the end of Paligremnos beach.
Although probably some of you may think that this is not the first and not the last hotel to be built in this area, but in this case the planned location of this investment (marked in the photo with a red rectangle) could significantly affect the local landscape and natural environment. Cliff Gonates is the most characteristic point in Plakias, often appearing in postcards and immortalized in photos taken by tourists. This place is so characteristic that you can easily find its descriptions on the internet ( including our website ).
One of the advantages of the Gonates cliff is that it has survived to its present day in its natural state. Only erosion and the millions of years separating it from the time of its creation influenced its contemporary appearance. Unfortunately, the planned investment above the Gonates cliff would overturn the significance of these assets.
Although we are trying to understand that Cretans have the right to reap the benefits of ownership of their land, we personally propose to locate this investment seems even odd and completely unacceptable. The construction of a new tourist facility exactly here would not only completely change the unique landscape of this peninsula, but also irretrievably destroy its natural beauty.
Fortunately, due to publicity and controversy arising around the building plans for the Paligremnos beach area, there are no deaf state institutions in Crete. In the last days of November, the Architectural Council in Rethymno, after consulting with scientists gathered around the University of Crete and the Museum of Natural History, issued a negative opinion on this investment. Employees of this institution assessed that the construction of three buildings at the proposed location "would cause irreparable damage that would definitely change a very important and characteristic world-class landscape."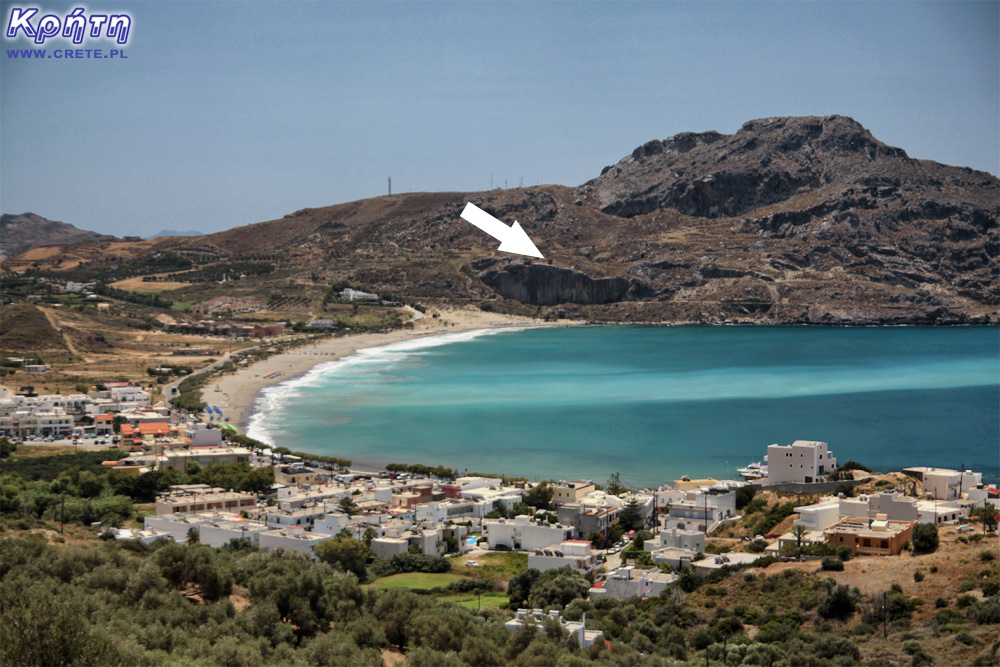 In this shocking case, questions also arose: why is this unique region of Crete still not under special protection? According to Mr. Fasoulas (Φασούλας), director of the Natural History Museum of Crete, this is all the more strange since Paligremnos along with the Gonates cliff is even in the "Atlas of Geological Monuments of the Mediterranean". The significance of this place is also evidenced by the fact that each year it is visited by many geological school students also coming from outside Greece. Mr. Fasoulas also emphasizes that this place also has great historical value, if only because of the mining activities that were carried out here in the old days.
We hope that the controversy caused by this investment will speed up legislative work related to the protection of this still wild corner in Plakias. Perhaps local authorities will eventually manage to adopt a study of spatial planning, in which since the 1980s the Paligremnos region along with the Gonates cliff has been excluded from development.

2019-12-12 19:25:23
see other news from this month »
Wszystkie treści i zdjęcia występujące w serwisie są naszą własnością.
Wykorzystanie ich w dowolnej formie wymaga pisemnej zgody autorów.