Gastronomy Days in Heraklion

2022-09-25 19:57:36
From Saturday, September 24 to Tuesday, September 27, the Heraklion Commune Festival "Days of Gastronomy" is taking place in Heraklion. The event, which was organized for the fourth time, is taking place in the Port of Venice. This festival has entered the calendar of important events in the city for good. It pursues one of the main goals of tourism policy, which is to make Heraklion a gastronomic destination. The organizers intend the capital of Crete to be a place where tourists, regardless of the season, can experience local hospitality and taste Cretan food products.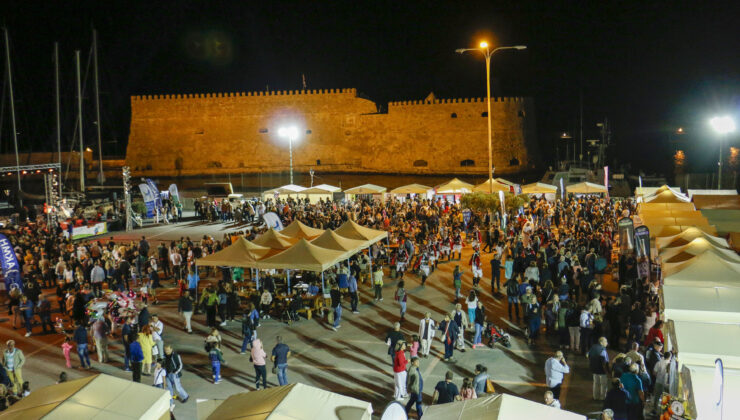 Photo source: flashnews.gr
"Days of Gastronomy" present the competences of modern producers and local cooperatives and at the same time emphasize the variety and quality of Cretan products. During the Gastronomy Days, well-known and award-winning chefs also present original recipes based on local products.
As part of this festival, the municipality of Heraklion, in cooperation with the Region of Crete and the Port Authority of Heraklion, has also planned shows of Cretan music and the richness of local culture.

2022-09-25 19:57:36
see other news from this month »
Wszystkie treści i zdjęcia występujące w serwisie są naszą własnością.
Wykorzystanie ich w dowolnej formie wymaga pisemnej zgody autorów.