Who is visiting Heraklion?
In August and September this year, at the request of the municipality of Heraklion, special surveys were carried out among tourists visiting the city. They allowed to define the profile of people choosing the capital of Crete as a destination.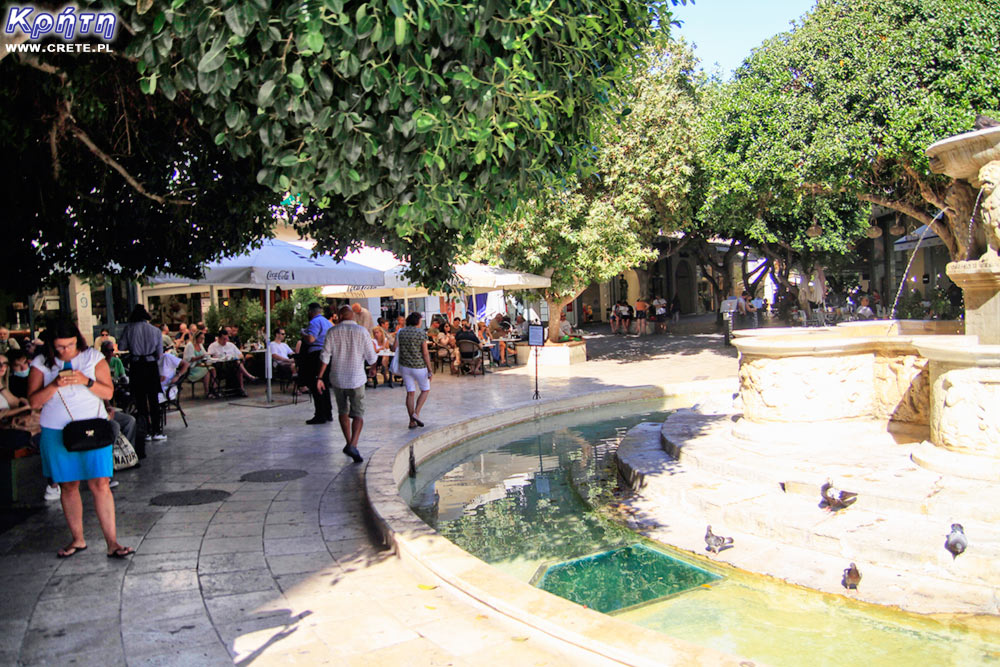 The results of the research are above all important for the city authorities and the entire prefecture, as they will enable the preparation of a better offer and the development of a more targeted promotion strategy for the region.
So who is visiting Heraklion?
Heraklion is primarily chosen by young people as their destination. When it comes to the country of origin, the first place is taken by German citizens (16%), followed by France (15%) and third place by Greece. Many people from Eastern Europe also come here. In total, this group accounts for about 16% of all visitors. About 5% of both Poles and Russians come here.
More than 30% of Heraklion visitors come here for a day to visit the local museums and other tourist attractions. At the same time, 2/3 of visitors stay in Heraklion or its immediate vicinity for an overnight stay. 20% of these people choose to stay on Airbnb, while 10% of people staying here are regular fans of the city who have visited the capital of Crete more than 5 times.
Individuals are on top
80% of people staying in the capital of Crete are individual tourists, and only 20% come here with an organized trip. Such a large percentage of individual tourists is certainly related to the proximity of the airport. Many people, after arriving at Nikos Kazantzakis airport, stay overnight in Heraklion before continuing their journey to other regions of the island. The same applies to departures, especially those scheduled for the early hours. Individual tourists in this case often come to Heraklion for 1-2 nights before the return flight.
What to do?
Depending on the length of stay in the city, the preferences for spending free time also change. People who spend only one day in Heraklion mainly visit museums and archaeological sites (41%), and also choose to walk around the city, and 38% of people also spend time in restaurants. The way of spending free time changes when tourists stay in the city a bit longer. Then, walks around the city and visiting local restaurants (62%) are in the first place, shopping in nearby stores (34%) is in second place, and nightlife is in third place (16%). A longer stay will certainly help you get to know the city and its attractions better, other than just visiting museums or going to the nearby Knossos.
What is in the way of Heraklion?
Traffic jams, noise and cleanliness (or rather its scarcity) are three issues that make a negative impression on visitors to the city. 20% also negatively evaluate the availability of parking spaces. Overall, however, when it comes to the assessment of the city, 93% are satisfied, including 46% even very much. Only 5% have a negative opinion of a visit to Heraklion.
Expenses are rising
The study also analyzed the economic side, i.e. how much money tourists spend choosing Heraklion as their destination. It turns out that compared to the 2019 data, the average expenditure is slightly higher. In the last pre-pandemic season, they averaged € 864. In 2021, the average expenditure per person staying 7 days around the island's capital was € 1100 for people who come here with a travel agency and € 940 for solo travelers. Both of these amounts already included the price of the air ticket.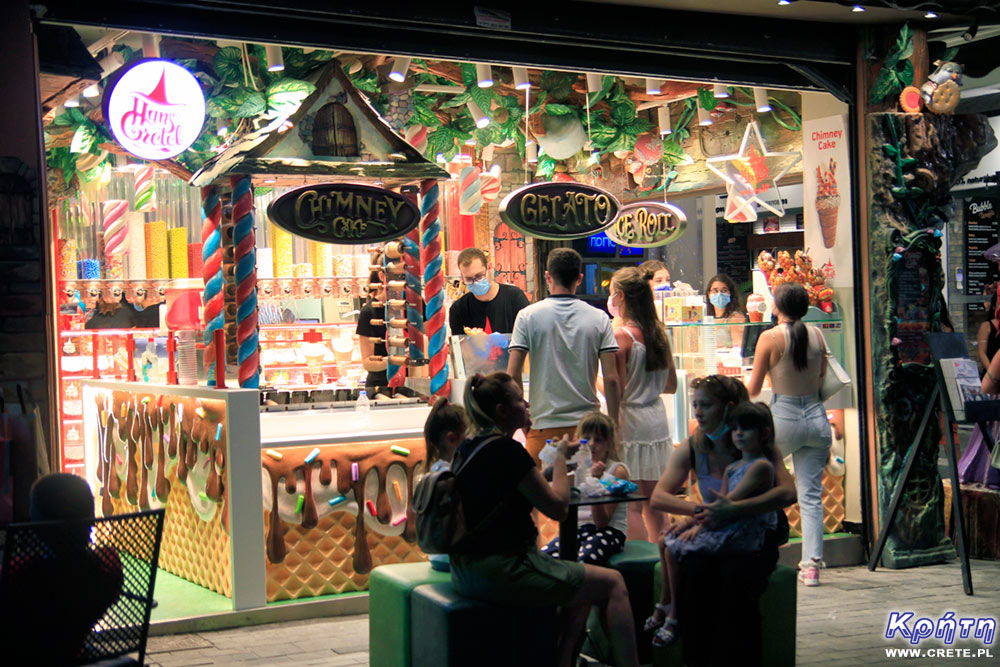 Is it worth it?
The respondents were also asked about the features a city should have as their destination. These people considered the most important features such as: good restaurants, monuments, walking routes, museums and good hotels. The listed features were most often repeated in the answers given. It is worth noting that the beach has not appeared here as an important feature (!). At the same time, as many as 78% of tourists found Heraklion to have the advantages that they are looking for in their destination. Only 2% of people decided that the city did not meet their requirements. On the other hand, as many as 68% would like to visit the capital of Crete outside the summer season. A similar percentage of people would recommend Heraklion to their friends as a destination for a 2-3 day stay, as well as a holiday destination.
The results of this survey are a bit surprising for us, as a large proportion of those commenting on Heraklion clearly underestimate the potential of this city and find it unattractive for tourists. Nevertheless, we ourselves like this city very much, although we didn't really like it after our first visit. This one came only during subsequent visits to this city, combined with staying overnight in local hotels and getting to know it better. Perhaps just to appreciate the attractiveness of Heraklion, you need to come back to it for a bit longer.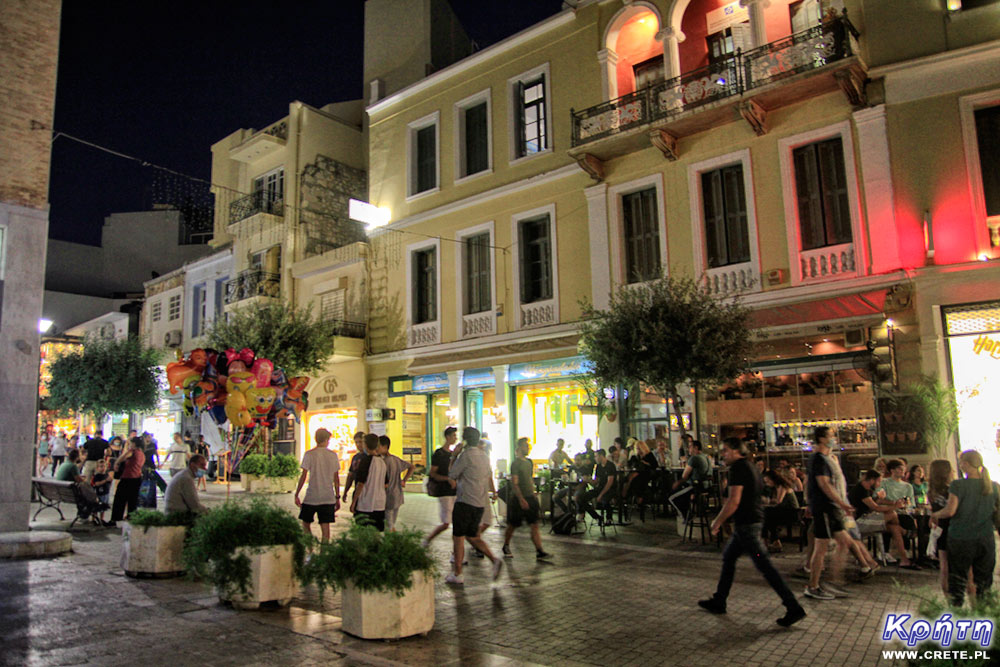 2021-11-12 19:49:16
see other news from this month »
Wszystkie treści i zdjęcia występujące w serwisie są naszą własnością.
Wykorzystanie ich w dowolnej formie wymaga pisemnej zgody autorów.