Increase in infections and new restrictions in Chania and Zakynthos
The General Secretariat for Civil Protection today announced the imposition of special new restrictions on the entire Chania regional unit and the island of Zakynotos . The new restrictions, already called the mini-lockdown by the media, will come into force tomorrow, on August 6 from 6 a.m. and will apply until August 13, when the epidemic situation in these regions will be subject to a new assessment.
[EDIT] In the Chania regional unit the restrictions were extended until Wednesday 18 August.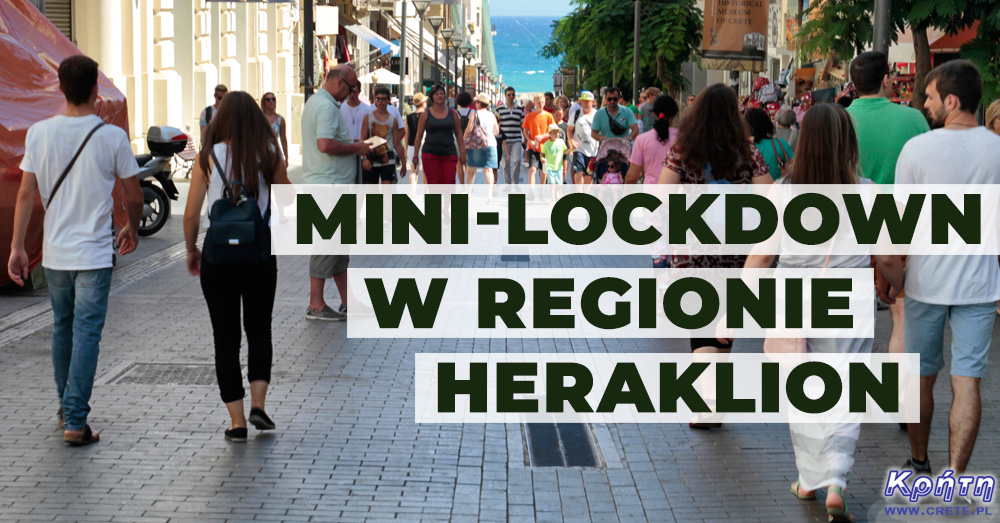 The Greek authorities reacted in this way due to the largest weekly increase in new infections. According to official figures, the number of confirmed cases of Covid-19 increased by 69% in Zakynthos and 54% in Chania last week.
Probably now you are asking yourself what these restrictions will be. Well, in these two regions the so-called curfew, i.e. a ban on movement between 1:00 am and 6:00 am . The exceptions are emergencies for medical reasons and work-related obligations.
The second restriction is the re- banning of playing music around the clock in clubs, bars and cafes and preventing these places from becoming overcrowded.
It was also forbidden to organize events and gatherings of more than 20 people, both in public and private spaces. Administrative fines ranging from 50,000 to 200,000 euros will be imposed for breaching these prohibitions.
Deputy Minister Nikos Hardalias appeals to everyone in these regions: " We urge residents and visitors from these areas to comply with these measures in order to limit the spread of the virus ."



2021-08-05 17:29:29
see other news from this month »
Wszystkie treści i zdjęcia występujące w serwisie są naszą własnością.
Wykorzystanie ich w dowolnej formie wymaga pisemnej zgody autorów.