Young Caretta caretta are born
Those of you who follow our site regularly know that Crete is one of the Greek islands where Caretta caretta sea turtles nest every year. The first ones usually appear in May and June . During this time, volunteers working with the Archelon organization daily patrol the beaches in search of new nests, and those found are recorded and marked. After 80 days of incubation, young turtles hatch from the eggs laid by the adults. And this moment has just begun. As it was noted yesterday in the Chania area, the first cubs left the nest and went to the sea.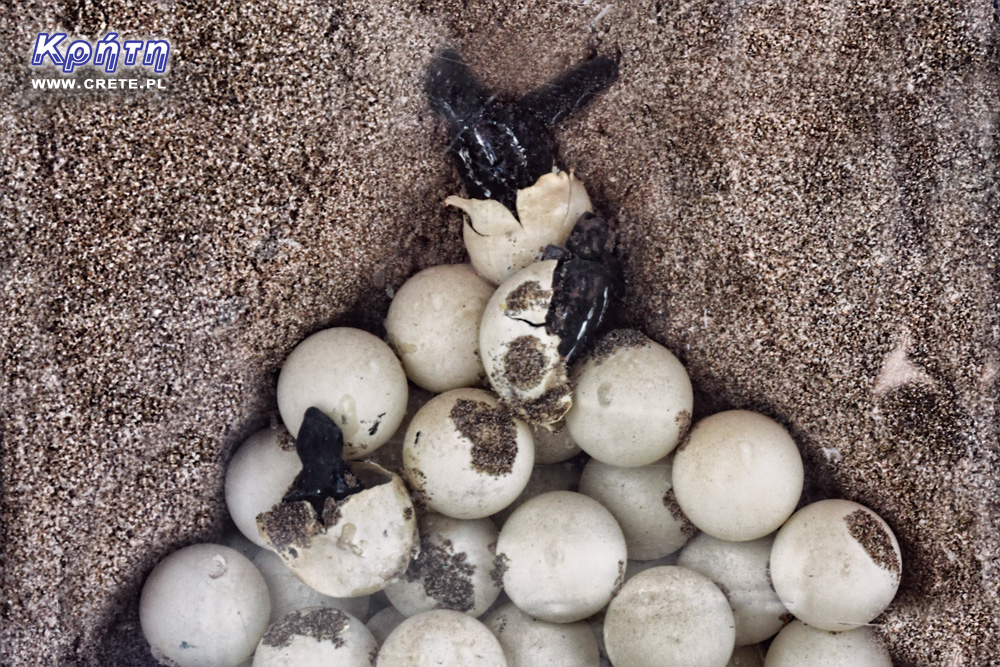 According to Lydia Koutrouditsou, the head of the Cretan Archelon branch on the Chania-Kolymbari axis, this year's volunteers marked more than 140 Caretta caretta nests. It is expected that the remaining turtles will hatch in the coming days.
This is a very critical moment because turtles, which hatch usually at night or during the early morning hours, head towards the water illuminated by the moonlight. However, it sometimes happens that the lighting on land confuses them, so that new individuals lose their direction and instead of going to the sea, they take the opposite direction and go towards the land.
If you happen to witness such a brooding, or if you notice that the turtles have lost their way and are going away from land, do not try to catch them or carry them to the sea. In this case, contact Archelon by calling the emergency number 6936175938.
In theory, hotels and other facilities close to breeding sites should follow the Archeolon recommendations . One of them says about the necessity to turn off the lights at night so as not to confuse the turtles. In practice, however, this is not always followed.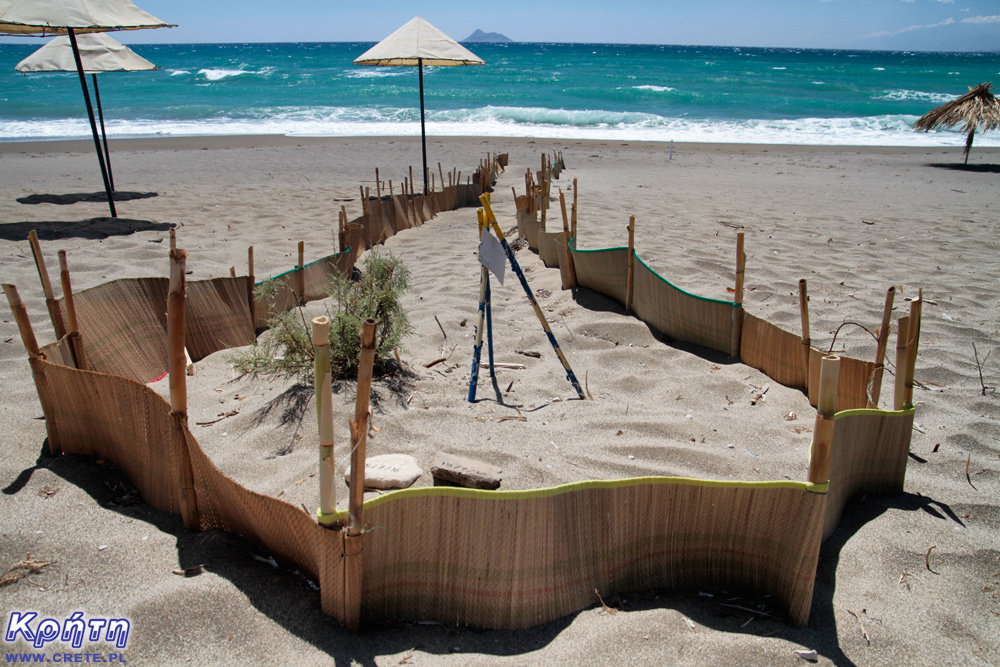 Such a fence around the nest helps little turtles to reach the sea

2021-07-31 20:00:06
see other news from this month »
Wszystkie treści i zdjęcia występujące w serwisie są naszą własnością.
Wykorzystanie ich w dowolnej formie wymaga pisemnej zgody autorów.