Crete at the forefront of the most popular places in the world
As every year at this time, the popular TripAdvisor travel site announced the results of the Traveler Choice rankings for 2020. They are based on reviews and ratings of portal users, so they are a good barometer of the popularity of tourist places.
We are pleased to announce that in the Best of the Best category of the most popular global destinations, Crete has been among the 25 best places in the world for another year. In addition, Crete not only remained in this ranking but also took an even higher place than in previous years. This year, our island took 3rd place , and only London (1st) and Paris (2nd) surpassed it. We would like to remind you that Crete was in 4th place in 2019 and in 5th place in 2018. Thus, it turned out to be a more popular place than Bali (4) or Rome (5). It is also worth emphasizing that in this ranking there is only one Greek island. The 18th place was taken by the popular and beautiful Rhodes.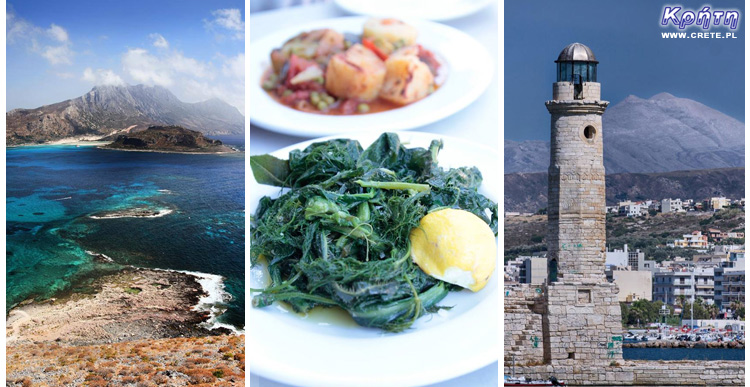 Cretan beaches among the best beaches in the world
Equally interesting rankings relate to the best world and European beaches. Here the competition is very strong because the competition is really big. Despite this, the Cretan beach Elafonisi was in 21st place in the world ranking, and the beautiful Balos lagoon came in 24th place. While Elafonisi took exactly the same place as in last year's ranking, Balos's popularity clearly dropped from 15th to 24th place. Nevertheless, it is worth emphasizing that in the ranking of the best world beaches they are the only Greek beaches. We will only add that, like a year ago, the Brazilian beach Baia do Sancho turned out to be the winner on this list.
It is easy to guess that both Cretan beaches were also high in the ranking of the best European beaches. While Elafonissi maintained its 7th position last year, Balos lost its popularity here as well, taking 9th place (5th year ago). The best European beach for this year turned out to be the Italian Spiaggia dei Conigli located in Sicily.
The popularity of Elafonisi in the season can be terrifying
Credibility of rankings
The upcoming season causes many websites to create and publish their own popularity rankings. A large proportion of people when planning their holidays take such information into account and make their travel decisions based on it. TripAdvisor, due to its wide range and popularity, is a more reliable source of certain trends and tendencies. It has already collected over 830 million reviews and opinions on 8.6 million hotels, guesthouses, restaurants and tourist attractions. TripAdvisor branded sites are present in 49 markets and available in 28 languages.
For our part, we would like to add that it is always worth to be moderate when planning your vacation based on various types of combinations. Focusing only on popular attractions and facilities that are particularly willingly recommended by other Internet users, it's easy to miss other beautiful places. Among other things, rankings are also responsible for overtourism , which is the price of popularity in online rankings or discussion groups. You should also remember that top places in the season do not guarantee peaceful sightseeing or blissful rest. From our own experience we know that it is also worth visiting less known places and looking for them with a map in hand instead of ticking off another must see from the list of received cash.

2020-02-26 18:01:12
see other news from this month »
Wszystkie treści i zdjęcia występujące w serwisie są naszą własnością.
Wykorzystanie ich w dowolnej formie wymaga pisemnej zgody autorów.