Aspros Potamos - beyond the mainstream of modern tourism
Reading our site many times, you could find out that Crete can be surprising in many respects. On the largest Greek island, both typical beach lazy holidays and people with decidedly more ambitious plans, whose idea for rest is to follow hiking trails, can find their attractions. It is no different in the case of accommodation. An excellent example of a specific contrast is the old village of Aspros Potamos , where old stone houses have been adapted as guest rooms. This extraordinary complex is located next to the typical tourist urbanized town of Analipsi, famous for its large All Inclusive hotels.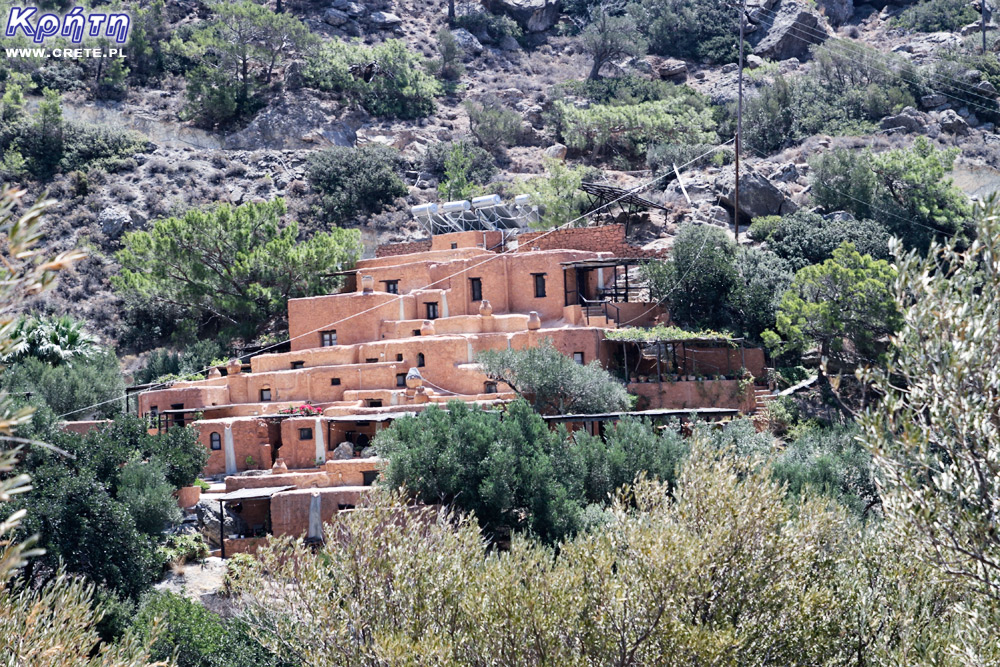 The contemporary history page of Aspros Potamos dates back to the mid-80s of the last century, when plans for adapting this place for tourist purposes were born. Year after year, work was carried out to restore ten over 300-year-old houses to life. Each of them requires a very thorough renovation. In order to preserve the original character of these houses, work had to be carried out based on archaic building techniques. It is also worth noting that local materials were used, which were originally used in the construction of these houses.
The vision of accommodation in such an unusual place can be extremely tempting for many people. However, before you decide to reserve one of the houses available there, you must answer the question: Are you sure that this offer is right for you? Aspros Potamos is a place with an unusual character that puts some requirements on its guests. Spending your vacation here you have to accept the fact of a kind of cut off from some of the modern benefits. All houses have no access to electricity, so look for sockets on the walls in vain. The batteries of your electronic devices can be recharged only at the reception, where electricity from solar panels is available.
You will also have to accept the fact that your daily rhythm will be determined by sunrise and sunset, and the only artificial light available will be emitted by candles and olive lights that are the main lighting of the houses. A compromise of modern comfort is only that you will be able to count on electric night lamps available by the bed and in the bathroom. The fridge in the kitchen area of the house is also powered by solar energy. Air conditioning ... well, an open window must be enough for you.
If this description did not discourage you and you still think that this place is an interesting alternative to relaxation typical for modern tourists, nothing stands in the way to make a reservation. You can do it through the popular booking.com booking service. The link to Aspros Potamos can be found below:
https://www.booking.com/hotel/gr/aspros-potamos.en.html?aid=818104&no_rooms=1&group_adults=1

2019-10-09 19:13:11
see other news from this month »
Wszystkie treści i zdjęcia występujące w serwisie są naszą własnością.
Wykorzystanie ich w dowolnej formie wymaga pisemnej zgody autorów.