Tomato with xinochondros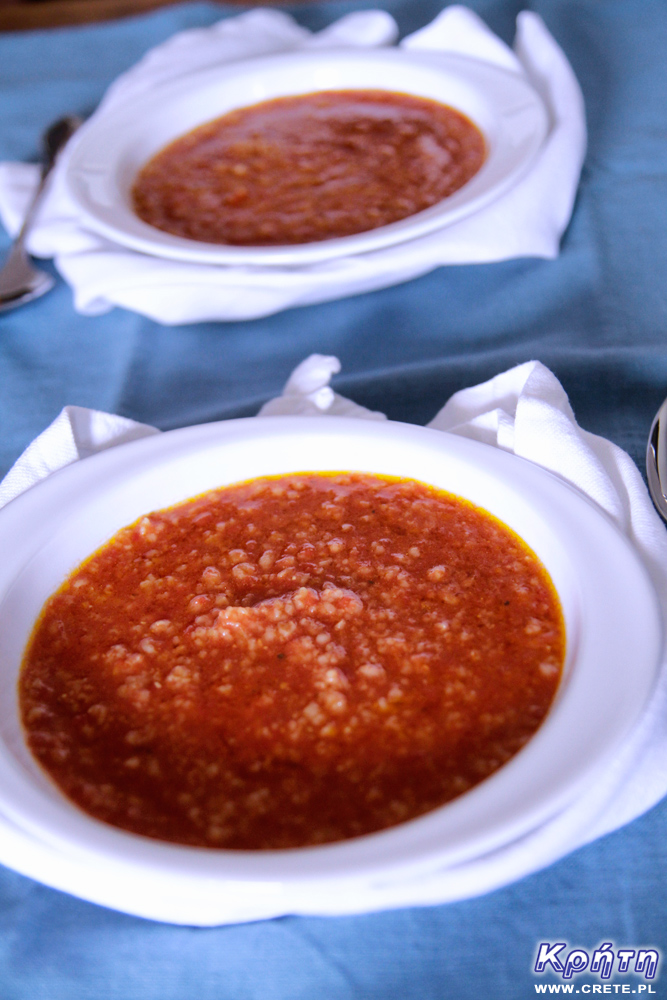 Components
3-4 ripe tomatoes

half a cup of oil

1 xinochondros cup

salt, pepper to taste

3-4 glasses of water
Ξινόχοντρος σούπα με ντομάτα
Recently, we wrote about xinochondros, or a specific Cretan product made from wheat grains and sour milk. Prepared and properly dried in the sun can be stored for many months without losing quality. It is above all a great addition to various types of soups, sauces, goulash etc. dishes.
Today we will present the first method of using xinochondros in a very simple and surprisingly tasty tomato soup. At the outset, it is worth emphasizing that it is a little labor-and time-consuming dish. What's more, the list of ingredients is really short and simple at the same time. In addition to grated tomatoes and xinochondros, only water, olive oil and some salt and pepper will be needed to make this soup.
Xinochondros plays one of the main roles in this dish, so this soup can not be prepared without this ingredient. So if you are intrigued by this recipe, there is nothing else but to buy a packet of xinochonrdos during your holidays in Crete. They are available in a large part of large grocery stores. This way you will be able to prepare your own Cretan tomatoes after returning to Poland. What we sincerely encourage because its bread and slightly sour flavor makes it completely different from our soups.
1. Pour water into a pot and put it to boil. During this time, the tomatoes are grated on a grater rejecting the skin.
2. Put boiled tomatoes, xinochondros, olive oil and spices to taste in boiling water.
3. Then reduce the heat and stir occasionally, cooking together about 50-60 minutes. After this time, xinochondros will separate and soften, and the soup is ready.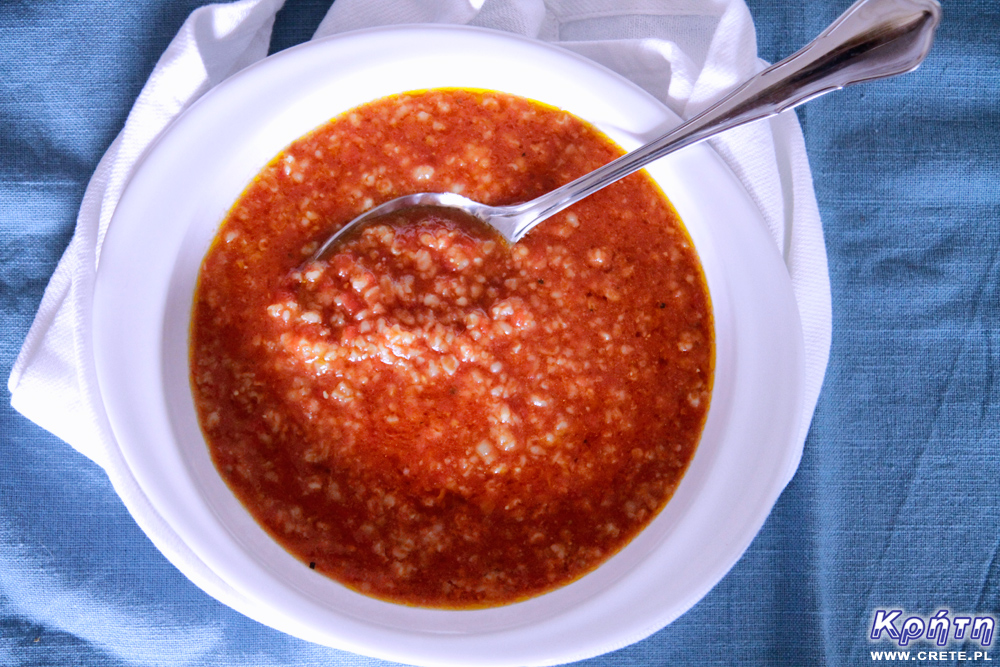 Data publikacji:
Data modyfikacji:
Wszystkie treści i zdjęcia występujące w serwisie są naszą własnością.
Wykorzystanie ich w dowolnej formie wymaga pisemnej zgody autorów.