Cod fried in batter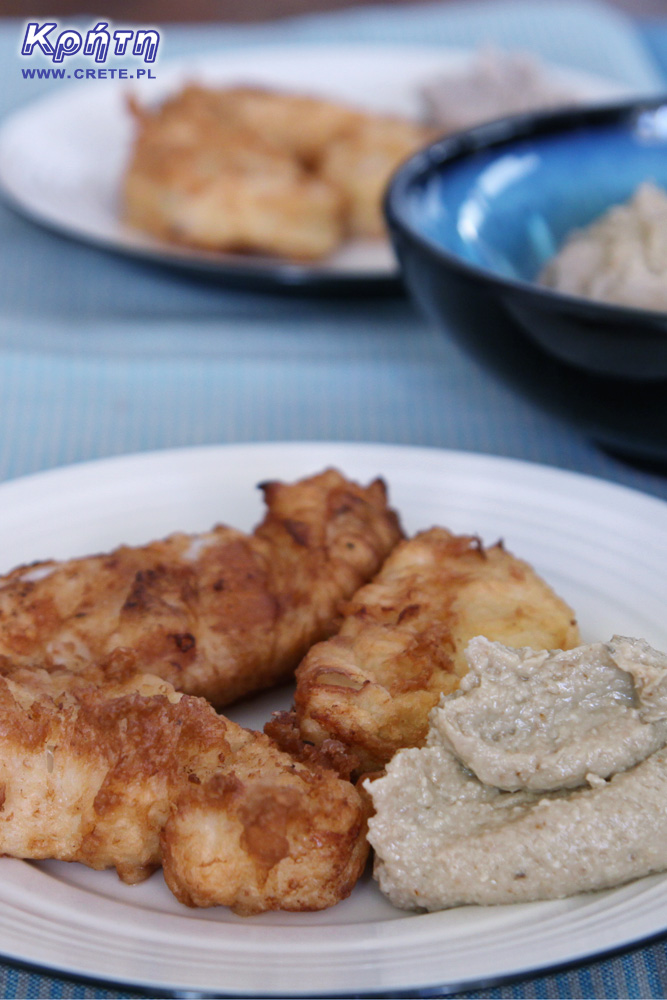 Components
cod without skin (eg sirloin) - as much as we need

1 glass of beer

1 egg

a cup of flour - or more if the dough is to be thicker

salt, freshly ground pepper

frying oil
Μπακαλιάρος τηγανητός με κουρκούτι
Cod fried in dough served with skordalia - garlic paste - is a dish usually served in Greece on Independence Day. Traditionally, it is made of salted cod, because in the interior of the Greek land it was difficult to find raw fresh fish. In Poland, you probably will not buy this fish in this form so all you need is fresh, regular Atlantic cod. Thick pieces of meat will be the best to make this dish. An additional advantage of cod is its low calorific value, as well as low fat content, which makes this fish perfectly suitable for frying.
The administration of cod with garlic dip can be explained by folk wisdom - because garlic reduces the pressure, which after eating more salt in salted cod is undoubtedly rising.
In our opinion, regardless of tradition, the fish served in this form is so delicious that it is worth preparing it regardless of the occasion. We encourage you to try this recipe.
1. If you prepare this salted cod dish, first cut it into pieces and then place it for 12-24 hours in a bowl filled with a lot of water, which should be changed every 3-4 hours. At the end of the cod should be dried with paper towels.
If the dish is prepared with fresh fish, of course, there is no need for pre-soaking. All you need to do is dry it properly and cut into pieces and salt it.
2. In a medium-sized bowl, prepare a cake: beat the egg with beer, salt and pepper. Gradually add the flour, if the dough is to be thicker, just use a bit more flour. After thorough mixing, put them in the fridge for about 30 minutes. If you use salted cod, use a small amount of salt in the dough, because the fish will still be salty. With a raw fresh fish, the dough must be properly salted.
3. Fry the cod in deep, very hot oil. Cut the pieces of fish into a dough and then transfer to hot oil. For frying it is best to use medium-sized saucepans, which will hold about four pieces of fish at the same time. We cook them until golden, and after removing the excess oil drain off on paper towels. Serve with skordalia and possibly beet salad.
Καλή όρεξη!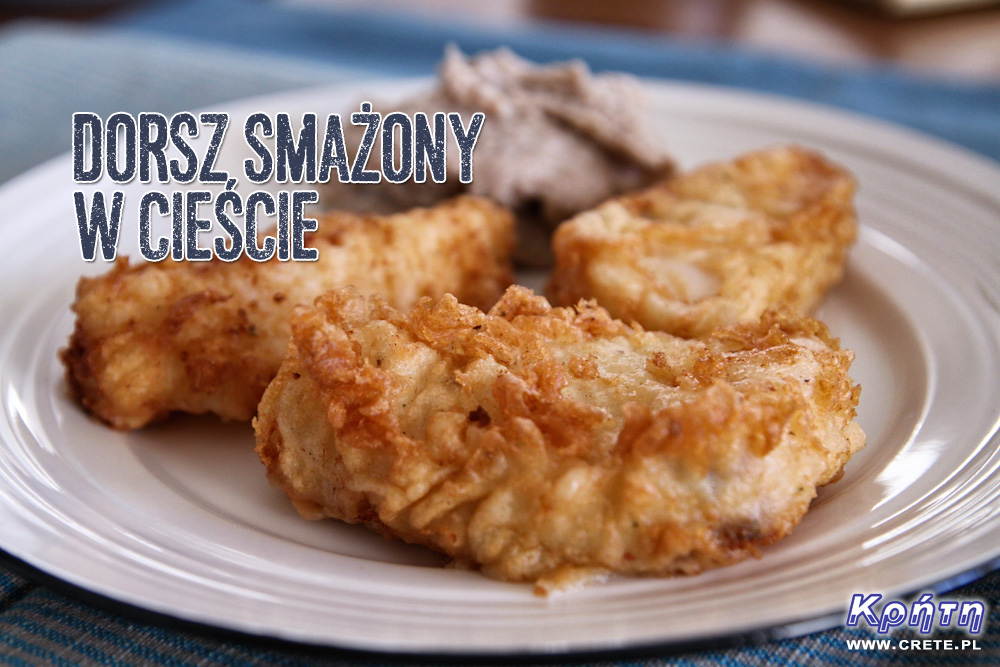 Data publikacji:
Data modyfikacji:
Wszystkie treści i zdjęcia występujące w serwisie są naszą własnością.
Wykorzystanie ich w dowolnej formie wymaga pisemnej zgody autorów.