Strong storms threatening the Koules fortress
Climate changes observed in Crete over the last decades have not only affected weather conditions in the summer, but in particular the violent storms that are sweeping through the island in the winter months. A good example here can be an intense storm that took place on Tuesday and Wednesday. The research station located in the area of the Koules fortress recorded wind gusts at a maximum speed of up to 120 km / h during this period.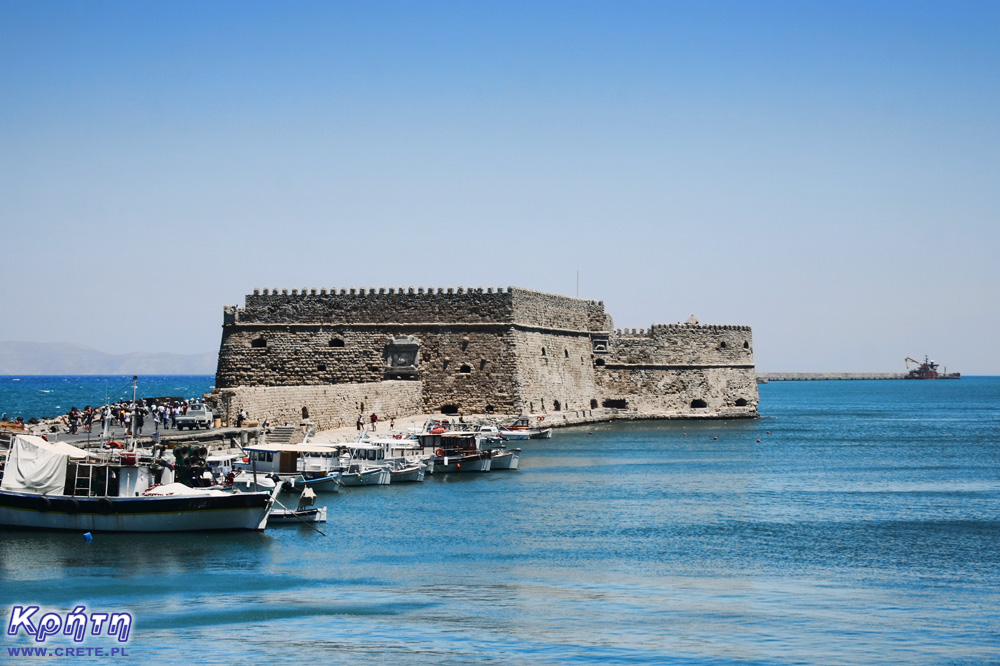 Such difficult weather conditions are unaffected by the breakwater located next to the fortress. On Thursday, many of Heraklion's inhabitants were looking at the large rock block, which was forcefully pushed to the square in front of Koules . This case is a great proof of the great forces that have to resist the breakwater along the port of Heraklion .

image source: https://www.neakriti.gr/
Mr. Nikos Kambani, head of the FAO Maritime Research Laboratory in an interview for neakriti.gr, emphasizes that such cases are unavoidable. As he says "The wave has energy in itself that (...) can cause serious damage. This is particularly the case when extreme weather conditions prevail. In such situations, there is a high probability that the wave will find [in the breakwater] and move those elements that are weaker or cracked. "
Not without significance is also the fact that the infrastructure protecting the port of Heraklion built several dozen years ago was calculated for completely different weather conditions. Mr. Nikos Kambani reports that the engineers at the time designed it to withstand long-lasting storms up to 6 degrees on the Beaufort scale. However, on Tuesday and Wednesday, the storm force, during which a constant northern wind was recorded with an average speed of over 70 km / h, was rated two degrees higher.
It is worth noting here, however, that the breakwater is constantly monitored by appropriate services that take care of its protection. Mr. Kambani emphasizes that the only real threat to this building and the emergence of possible permanent damage are long-term periods when extreme weather prevents the monitoring of the current condition of the breakwater. He does not exclude the possibility that this type of situation may occur in the future. It is precisely for this reason that the laboratory, whose work she directs, works closely with the port authorities. Both units are constantly working on new solutions that could improve the breakwater's strength in the future and increase its resistance to erosion caused in particular by salt and water.

2019-01-19 16:48:11
see other news from this month »
Wszystkie treści i zdjęcia występujące w serwisie są naszą własnością.
Wykorzystanie ich w dowolnej formie wymaga pisemnej zgody autorów.