Kolokithokeftedes - zucchini pancakes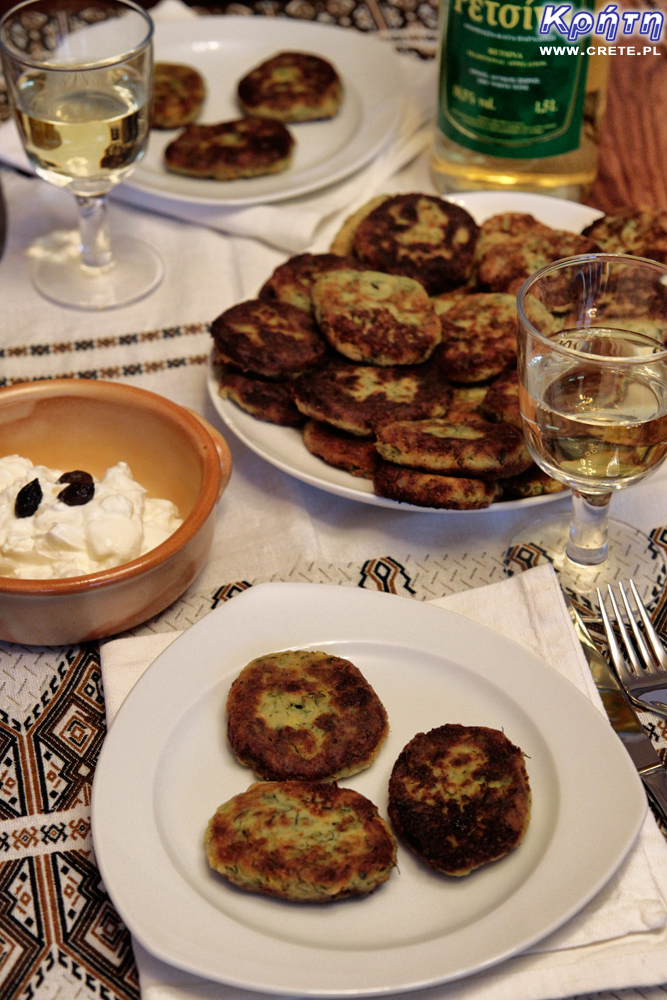 Components
about 2 kg of zucchini (already harvested)

250 g Kefalotyri cheese

1 cup of grated onion

6 tablespoons of finely chopped dill

1 ⅓ cup of breadcrumbs

3 eggs

salt pepper

oil for frying

flour for rolling
Κολοκυθοκεφτέδες
Zucchini pancakes are one of the most delicious Greek dishes. Although there is a recipe for kolokithokeftedes on our site for a long time, we decided to publish a slightly different version for these pancakes. The previous version was equally delicious, based on slightly different ingredients. Apart from zucchini, feta and potatoes were also used there. Although the following version of the recipe is without these additions, it is no less delicious. Kolokithokeftedes in this way we ate recently with our Cretan friends. Pancakes prepared in this way have tasted us so much that we asked for a recipe :)
Preparing them is always time-consuming, so it's best to make a larger portion at once. We know from experience that these pancakes really stand freezing, so some of them can be kept for cold months. It is also worth using the fact that summer zucchini is cheap and easily available.
From two kilos of large meaty courgettes we obtained 34 small pancakes. We have given the weight of vegetables after removing the part with the seeds. Kefalotyri cheese can be replaced with parmesan cheese.
1. Best to kolokithokeftedes will be very large courgettes, which have the thickest pulp. We start with cutting the vegetables and removing the seed part. Then zucchini grated on a small-mesh vegetable grater, sprinkle with salt and leave for about half an hour. After this time, we squeeze the juice properly.
2. Rub the onion and cephalothy cheese finely and add to the drained zucchini. The whole is supplemented with chopped koperekiem, eggs and bread crumbs. Season with salt and pepper and mix thoroughly. Remember that if you leave too much zucchini you will need to add a bit more breadcrumbs.
3. After thorough mixing, leave the whole thing in the fridge for about half an hour. We form small flat cakes. You can also form small balls but in this form you have to fry them in deep oil.
4. Eat each cake gently in flour. Fry in hot olive oil until brown.
5. After frying the pancakes can be drained from excess fat on paper towels. Kolokithokeftedes are served hot. Tastes best served with Greek yoghurt or tzatziki.
Καλή όρεξη!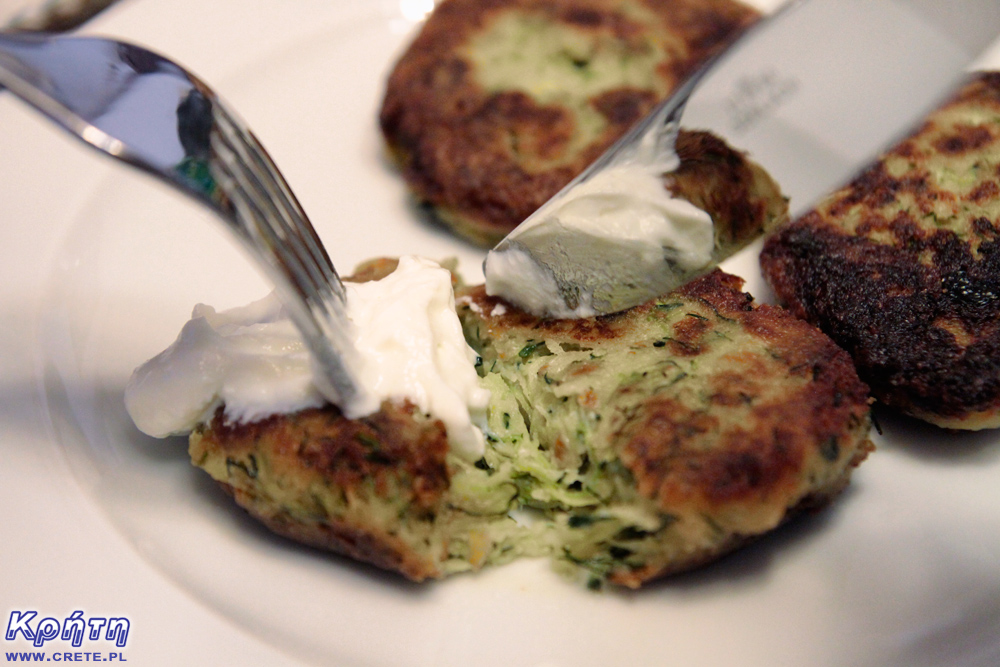 Data publikacji:
Data modyfikacji:
Wszystkie treści i zdjęcia występujące w serwisie są naszą własnością.
Wykorzystanie ich w dowolnej formie wymaga pisemnej zgody autorów.