Limited number of KTEL connections
Last week, we informed you about the difficult situation of KTEL, i.e. public transport in Crete. This company in the Heraklion-Lassithi area saw a 85% drop in passenger numbers, and thus a drop in revenues from ticket sales. Of course, this situation is caused by the lack of tourists, closed hotels and limitation of travel by residents. As a consequence, this causes increasing financial problems for these enterprises. As it turned out in recent days, KTEL operating in the Chania region has an equally difficult situation. On Friday, the municipality of Kantanos-Selino via FB announced an unprecedented reduction in bus connections connecting the popular town of Paleochora with Chania.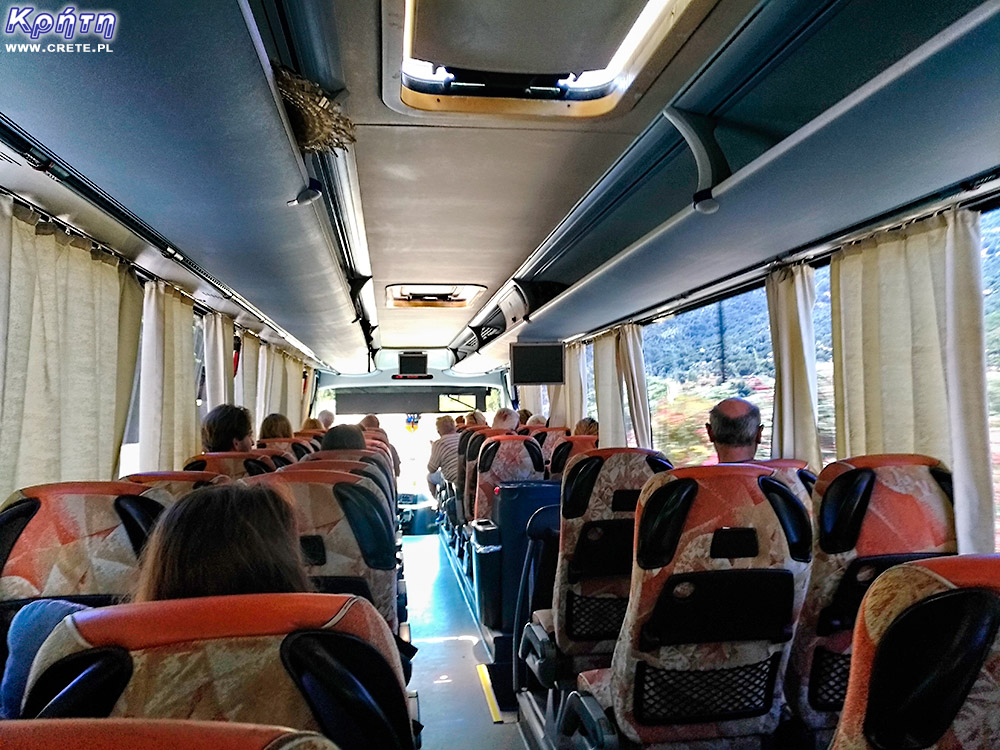 Until now, there have been several courses per day on this route. From June 15, Monday to Friday, only one connection is made per day, and there is no bus on this route at weekends. Existing connections outside the tourist season were used extensively by the inhabitants of villages along the bus route, both employees, the elderly and children commuting to schools. At this point, without frequent and regular public transport, the community of residents was excluded. In the season it was a popular line among primarily individual tourists who spent their holidays in Paleochora. We also used it ourselves many times, because it was a cheap and convenient connection carried out 4 - 5 times a day.
Looking through the timetables, we noticed that connections from Chania to Chora Sfakion were similarly restricted. For Sfakia, KTEL courses will only be run once a day, only on Mondays, Wednesdays and Fridays. Chora Sfakion also belongs to those places that individual tourists like to choose. In previous years, people interested in this connection could benefit from up to five courses a day.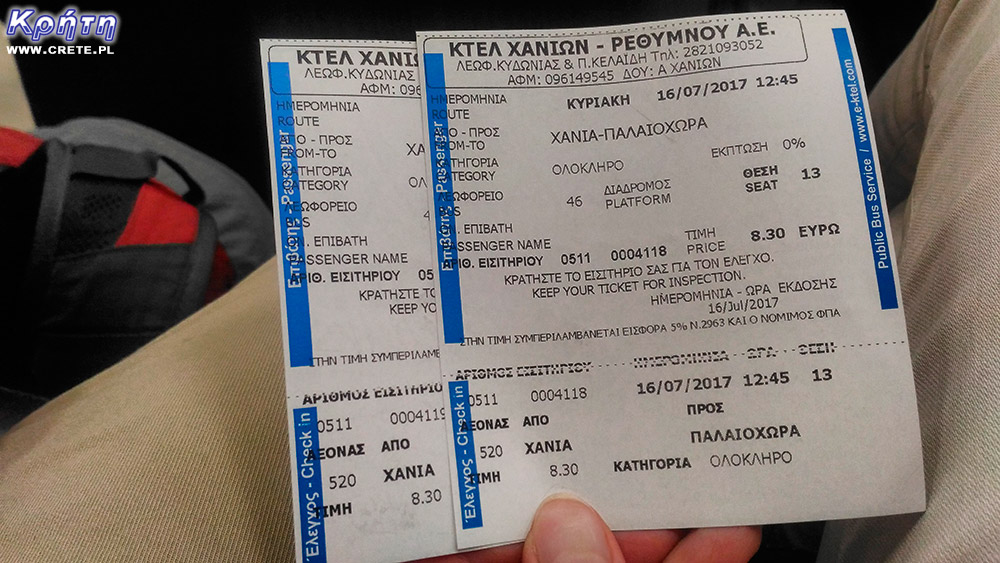 Restrictions on the number of bus connections have also affected the airport in Chania with the city. From June 1, these are just two courses a day on Mondays, Wednesdays, Fridays and on weekends. There will be 3 connections a day on Tuesdays and Thursdays. This is a significant limitation that will be felt primarily for those who decide to fly to the island on their own. If this situation does not change after the restoration of flights then cheap and frequent bus routes will have to be changed into expensive taxis. It is worth recalling that in previous years during the tourist season each day you could use nearly 30 courses carried out between the city of Chania and the airport.
The frequency of connections between the main cities of Crete has also decreased. Until now, in the season, courses were held almost every hour. Currently, they will be implemented every two hours, and the last bus heading towards Heraklion will leave the bus station in Chania at 19:45.
Of course, it is impossible to analyze the changes on each line served by KTEL. We described what particularly caught our attention. So, if you are still going to Crete this year and plan to move around the island using public transport, you must include these KTEL reductions in your plans. It is probably not worth suggesting also the frequency of connections that was in previous years. Of course, there is a possibility that the frequency of buses on particular routes will be increased, but it is difficult to expect that it will be restored to its original form. Either way, detailed timetables can be found on the KTEL website

2020-06-21 19:50:32
see other news from this month »
Wszystkie treści i zdjęcia występujące w serwisie są naszą własnością.
Wykorzystanie ich w dowolnej formie wymaga pisemnej zgody autorów.