Ammoudara - Sand Sculpture Festival 2019
On Saturday, June 1, the next fourth edition of the Sand Sculpture Festival began in Ammoudara, next to Heraklion. It is an event organized by the local municipality of Malevizi in cooperation with the authorities of the Region of Crete. This year, as in previous years, the main message of sculptures created as part of this festival is to promote issues related to environmental protection. At the moment, as part of this event on the beach in Ammoudara, the first sculptures are completed, which will be fully open to tourists on June 5 on the occasion of World Environment Day.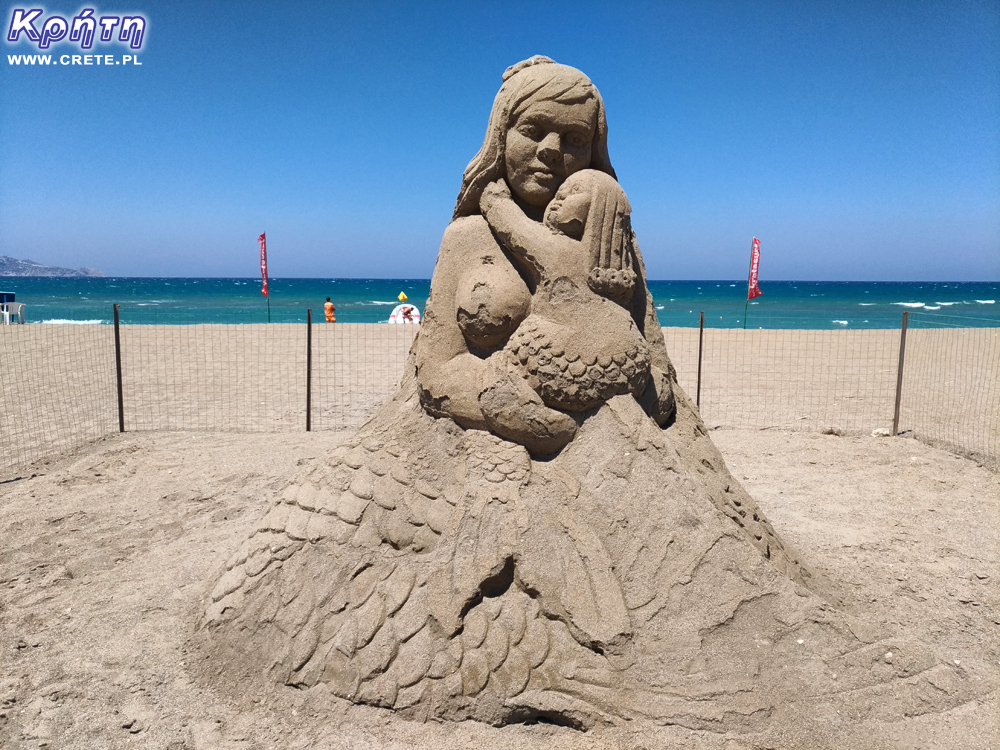 The festival organizers hope that the sculptures created as part of this event will remain in place until the end of the summer, and in favorable weather, even longer promoting this year's message under the slogan " I do not put it off! Clean sea! Clean beaches! ".
It is worth bearing in mind that the implementation of the entire program of this event is planned for a much longer period of time. So if your trip to Crete falls only in a few days, and you would like to see artists creating sand sculptures at work, then nothing is lost. According to the following schedule, the construction of further sculptures will be carried out in the area of four places:
from 1 to 13 June - the beach is about 200 meters west of the AGIOS stadium,
from 5 to 25 June - the beach west of the mouth of the Almyros River,
from 16 to 25 June - the beach is located between Paros and Kalymnos streets,
from 16 to 25 June - the beach in front of the Barracuda club.
If you plan to stay in the area of Ammoudara or Heraklion this year, we strongly encourage you to take a walk, during which you will be able to see the sculptures created as part of this festival.

2019-06-05 19:53:12
see other news from this month »
Wszystkie treści i zdjęcia występujące w serwisie są naszą własnością.
Wykorzystanie ich w dowolnej formie wymaga pisemnej zgody autorów.