Local products from Kandanos
Among the questions that appear on our website or which you direct directly to us, there are often those regarding the recommendations of places where you can buy interesting local products. Therefore, today we would like to share with you one of our this year's discoveries and to mention to you Nikos of Kandanos. Every day, in the central square of this town, he places a small stall where he sells various kinds of home-made products.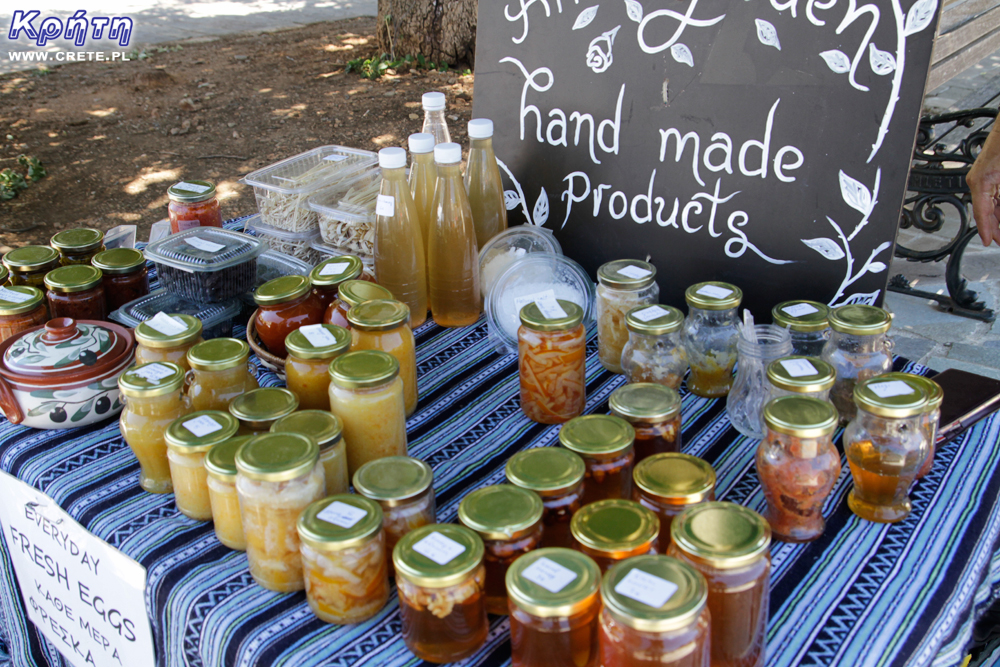 Everything you can try and buy with him is created with passion by his wife and their close family. You will have a wide range of products to choose from such as various types of jams, preserves or honey. Apart from sweets, of course, olive oil, olives in salt and even hand-made pasta could not be missing. Trying these products is easy to sense that all are created in the so-called home way with a pinch of a personal sense of taste.
Nikos' stand, of course, could not miss the ubiquitous and extremely popular rakomelo in Crete. Similarly to other types of spirits, this one produced by the Nikos family is created taking into account its own unique sense of taste. Its base is of course based on honey and cinnamon notes. What distinguishes this rakomelo from others is the fruity taste that can be felt in it. According to Nikos, this is due to the fact that at the stage of the distillation process, various types of fruit are added to the mash, such as apples or oranges.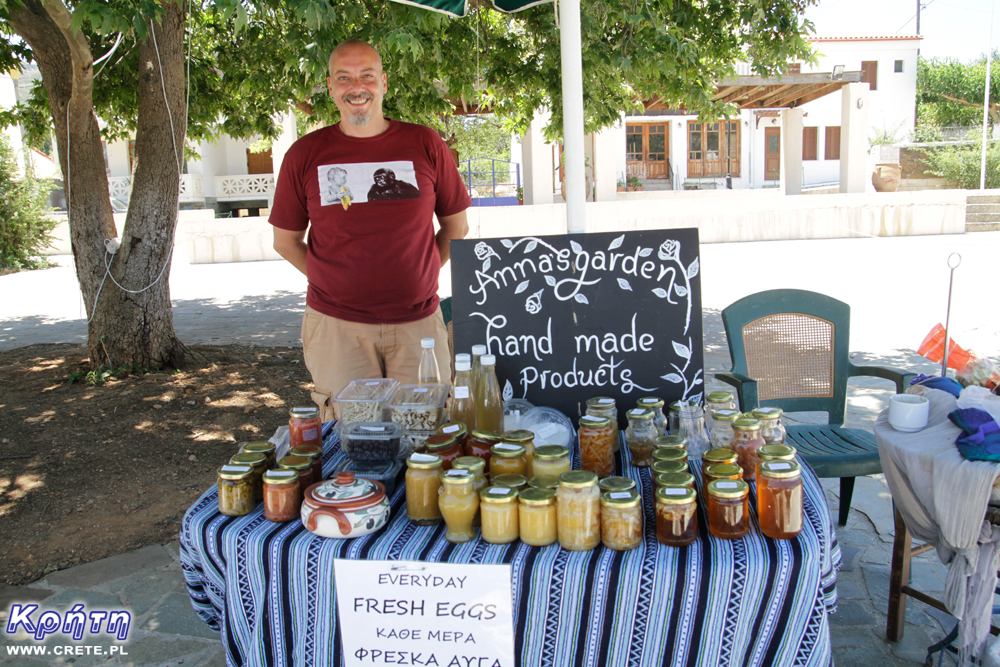 We recommend you to try this rakomelo and other products on the Nikos stand. We accidentally met with him not only a shopping basket but also richer about some interesting stories told by the owner of this stall.
Finally, we would like to encourage you to walk around the village of Kandanos. It is not only a place that, due to the history of the Second World War, has a strong significance for the local community, but it is also a place full of charming corners and picturesque churches. On our site, there will surely be a description of this place in the future.
We can also recommend seeing one of the oldest olive trees in Crete, which grows in a very old grove located less than two kilometers from Kandanos. Below you can see a photo of this giant olive.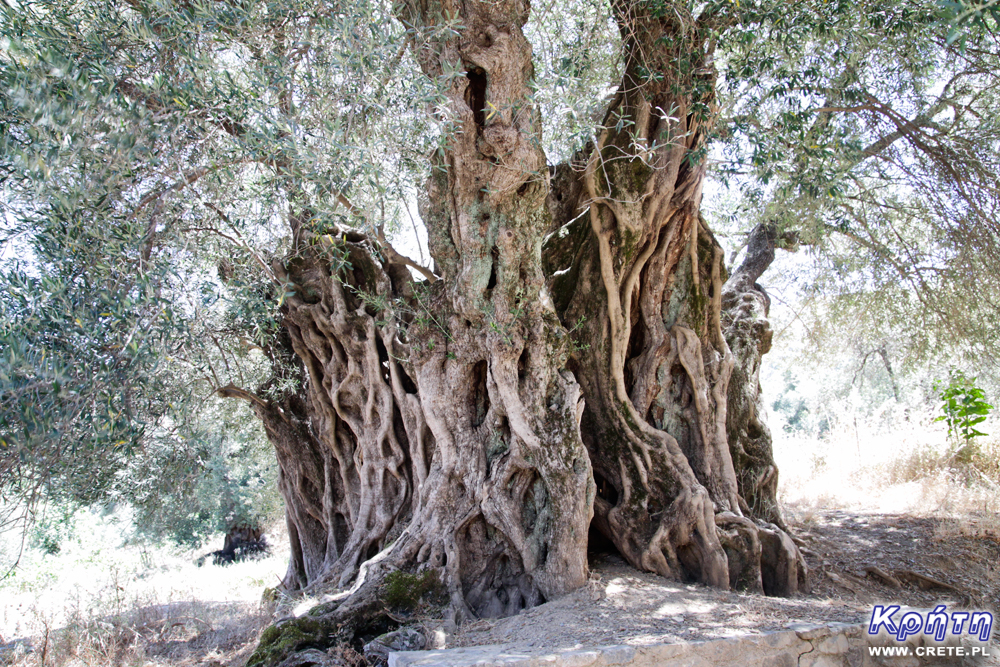 2019-07-10 20:32:55
see other news from this month »
Wszystkie treści i zdjęcia występujące w serwisie są naszą własnością.
Wykorzystanie ich w dowolnej formie wymaga pisemnej zgody autorów.