Santorini is a flagship example of excessive tourism
In one of the latest reports prepared by the European Transport and Tourism Committee (TRAN), the subject of the inflow of excessive numbers of tourists and ways of regulating such tourist traffic was addressed. As one of the examples of a place struggling with this problem, the island of Santorini was given. As part of one-day trips, it is also very often visited by people who spend their holidays in Crete.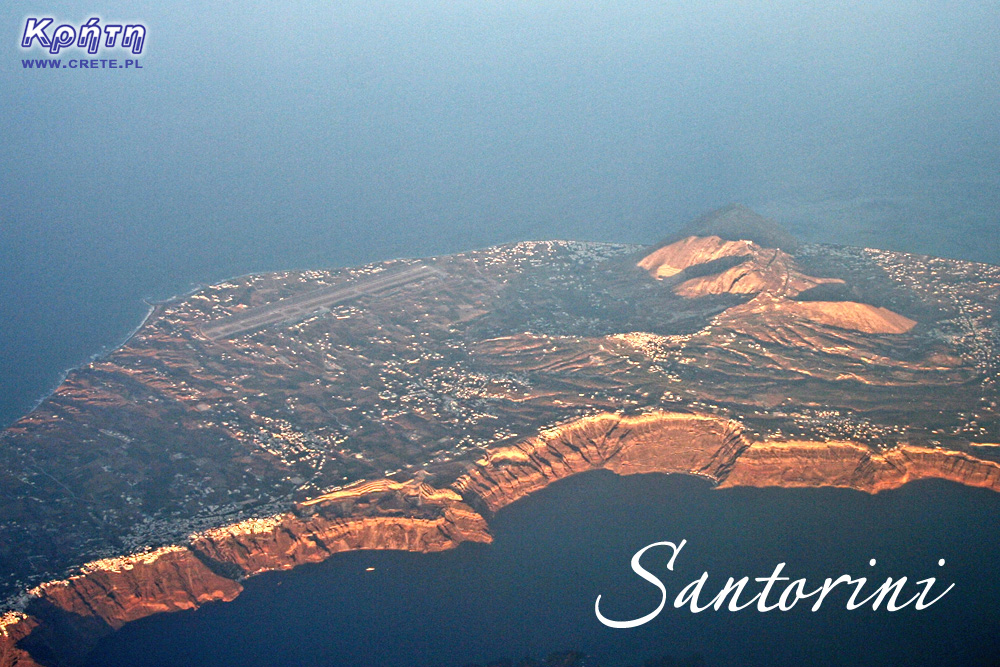 The excessive influx of tourists, known as Overtourism, leads to a number of problems affecting the local community and is a real burden for the natural environment. The authors of the report prepared for TRAN request also pay attention to the fact that this problem is a factor affecting the comfort of people visiting a given place. According to experts, too much crowding is also less reputation and attractiveness in the eyes of other people considering future leisure in this type of location.
From year to year this problem on Santorini is getting deeper and deeper. For many years in the press (including on our website) there were announcements that tourist traffic to this island will be subject to special regulations. The number of guests was to be limited, among other things, by reducing the number of gigantic cruise ships calling at local ports.
Unfortunately, these announcements have not found the slightest reflection in real activities. In 2012, there were more than 3.3 million single nights on Santorini. Over the next 5 years, this number has increased by more than 2 million more hotel nights spent on tourists in Santorini.
These statistics also include people who come to the island as part of one-day trips. All this means that the total tourist traffic on Santorini is in the peak season even 18 thousand. people coming every day to this relatively small island.
The TRAN report noted that a significant part of these problems is the result of the ineffectiveness of the Greek central and local government authorities. The level of implementation and enforcement of regulations is at a very low or even zero level. Analysts call for the fastest possible implementation of effective policies aimed at rational management of tourist traffic and increasing its flow to other less crowded places.
Overtourism on Crete
On the occasion of this report, it is also worth noting that the problem of "overtourism" is also increasingly affecting some of the attractions on Crete. Examples of such places include beaches such as Elafonisi or the Balos lagoon. Also in the case of these attractions there are proposals to increase the regulation of the flow of tourist traffic, but for many years initiatives of this type only end with different types of ideas. So far, no such simple regulations have been introduced as increased admission fees.
Excessive congestion is also increasingly the problem of towns along the northern coast. The increasing tourist traffic every year is served mainly by hotels located in this region of the island. Unfortunately, this causes that in many places during the tourist season the occupancy rate of accommodation places exceeds 90%. This is the value at which maintaining a high standard of service becomes problematic or even impossible. The hotel base is over-operated and the staff is notoriously overworked. From the tourists' point of view, it's also hard to talk about a good and healthy vacation in such crowded places.
In this case, is anyone even surprised that more and more individual tourists are avoiding the northern coast of Crete?

2019-01-24 19:53:25
see other news from this month »
Wszystkie treści i zdjęcia występujące w serwisie są naszą własnością.
Wykorzystanie ich w dowolnej formie wymaga pisemnej zgody autorów.