Long season in Greece and an interesting plan for winter
Even though the middle of September is behind us, the hotel occupancy in Crete is still over 90%. This September looks like August 2, according to Manolis Varkarakis, president of the Lassithi Hoteliers' Association. The occupancy rate is also high in the least popular Lassithi Prefecture, with towns such as Elounda, Sitia, Agios Nikolaos and Makry Gialos. Here, the situation is still dynamic, and hotel occupancy ranges from 60 to 80%.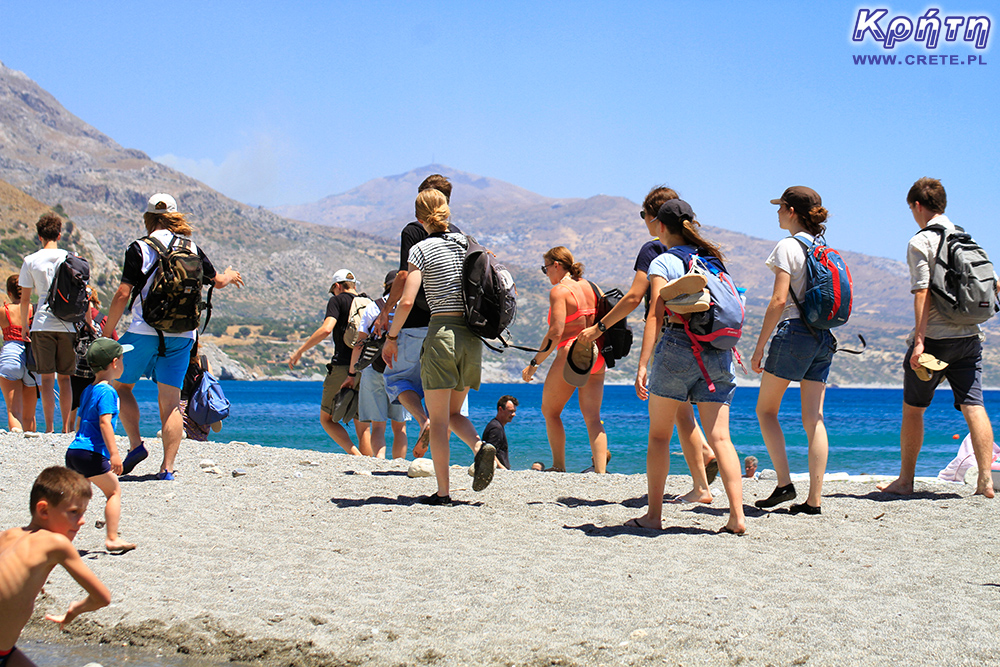 The owners of hotels located in this region of Crete emphasize that this year's season turned out to be a very good year for the Lassithi region, and the Sitia area this year met with great interest not only among foreign tourists. This region was also often chosen by domestic tourists who came to Crete for holidays from other regions of Greece. Next year's season may also turn out to be dynamic, as efforts are being made to open the Sitia airport to international charter connections.
Unfortunately, everyone unanimously emphasizes that the high intensity of tourist traffic did not directly translate into high revenues. The sharp increase in energy and fuel costs as well as high inflation resulted in a rapid increase in the costs of doing business.
Forecasts for October and November
Hotel owners predict that high tourist traffic will continue until at least mid-October. Preliminary data show that an occupancy rate of 60% can be expected this month. These estimates are based on data from reservations made so far. However, the end of the season, i.e. a definite decrease in the number of bookings, is drawn around mid-November.
Optimistic forecasts for tourist traffic at the beginning of the autumn calendar concern not only Crete. Mykonos and Rhodes, among others, are also expecting a lot of interest. Interestingly, Rhodes plans to keep some of the hotels open during the winter months. At the moment, it is known that 20 hotels will be open in winter, offering 5,000 beds. The offer of attracting tourists for winter holidays in Greece is to be addressed to retirees living in Northern European countries.
Greek plan for European retirees
The tourism minister Vassilis Kikilias also spoke about plans to attract retired residents for a longer winter vacation in Greece. As he emphasized, the idea of inviting older residents of Northern and Central Europe is resonating.
"In Greece, we have a short and mild winter and therefore a much lower energy requirement, while our northern European partners have six-, seven- and eight-month winters with very low temperatures and enormous energy requirements. Retirees can come to Greece to spend the winter much more economically and with a much smaller financial burden. Lufthansa is willing to increase the number of flights to Greece by 30% by 2023, Austrians fly from Vienna to Thessaloniki and Athens in 1.5 and 2 hours respectively, as well as Aegean and Sky Express. Everyone understands that this is an opportunity for industry, for tourists, for our economy, but also for our northern European partners, " said Kikilias.
In our opinion, the plan is interesting if Greek hotels invest in heating and equipping hotel rooms with duvets and blankets beforehand. Greek winter, especially in recent years, can be capricious and can be severe. In the winter months, you can get cold here, and retirees do not like it ;-)

2022-09-17 19:53:38
see other news from this month »
Wszystkie treści i zdjęcia występujące w serwisie są naszą własnością.
Wykorzystanie ich w dowolnej formie wymaga pisemnej zgody autorów.