Fire hazard increases - possible closing of some hiking trails and roads
As in the previous year, due to the increasing fire risk, regulations will be introduced limiting the possibility of staying in forest areas. For now, this type of information appeared only for a few specific places located in the Heraklion prefecture ( detailed list below ). The Greek Ministry of Civil Protection issued a decision that on days on which the highest two levels of fire hazard are forecasted, entry into the car and entering certain forest areas will be banned. Obviously, these restrictions apply to all tourist traffic, including individual traffic.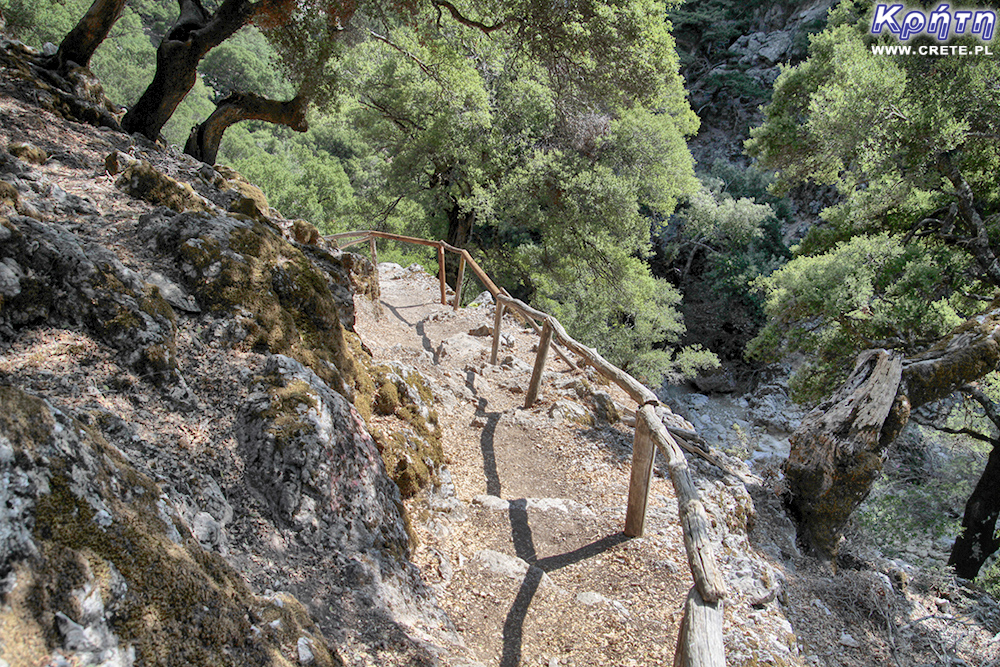 Rouvas Gorge is one of the places that has been covered by possible admission bans
These regulations will apply until the end of the summer firefighting season, that is until October 31, 2019. Each time the prohibition will apply from 00:00 to 24:00 on those days for which a fire risk forecast published by the General Fire Brigade for the Prefecture of Heraklion will be predicted to risk a fire risk of 4 or 5. It is possible that analogous provisions will also be introduced in other areas in other Crete prefectures.
Below you will find a list of areas that are included in these restrictions:
Symi, municipality of Viannos (Σύμη, Δήμου Βιάννου)
Rouvas-Zaros , Gortyna commune (Ρούβας-Ζαρός, Δήμου Γόρτυνας)
Juchtas, Archanes - Asterousia (Γιούχτας, Δήμου Αρχανών - Αστερουσίων)
Fourni, Municipality of Archanes - Asterousia (Φουρνί, Δήμου Αρχανών - Αστερουσίων)
Keri, Malevizi (Κέρη, Δήμου Μαλεβιζίου)
On the occasion of this information, we would like to remind you that the map of fire hazards is also published on our website. If you plan a hiking trip in the next day, for example to Rouvas Gorge, we would like to invite you to check in the evening what the expected risk of fire hazards for the Heraklion prefecture is. In case the mechanism on our site does not work, you can also find the current map directly on the website of Greek civil protection services:
https://www.civilprotection.gr/en/daily-fire-prediction-map
Of course, the ban excludes all vehicles and people who operate in these areas as part of the broadly understood fire protection. These regulations do not apply to persons who control their observance.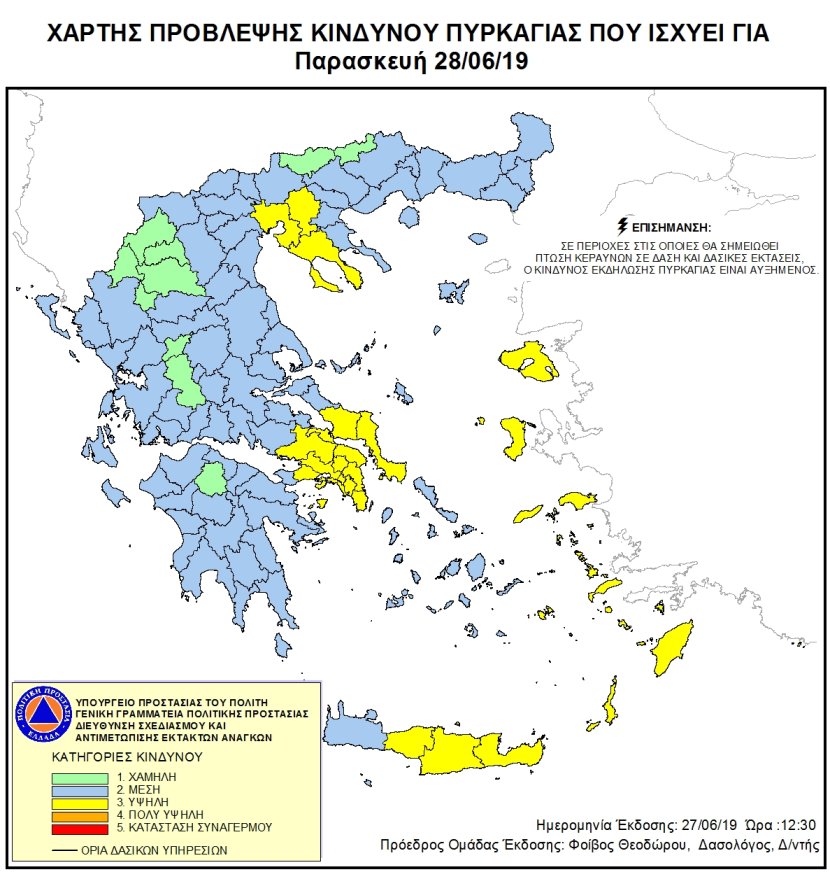 2019-06-27 19:52:23
see other news from this month »
Wszystkie treści i zdjęcia występujące w serwisie są naszą własnością.
Wykorzystanie ich w dowolnej formie wymaga pisemnej zgody autorów.