Season 2020, i.e. divination from coffee grounds
Although the vast majority of entrepreneurs are still in a situation far from normal, some companies operating in the tourism industry are trying to look to the future, looking for prospects for even partial launching of their business. The slow loosening of the restrictions also allows for a kind of vision of the future of what this holiday season will look like. One thing is certainly certain: you can not count on the fact that Crete will be visited this year by the number of guests that was recorded in previous years. There is no chance for the repetition of the scenario of 4 million foreign tourists.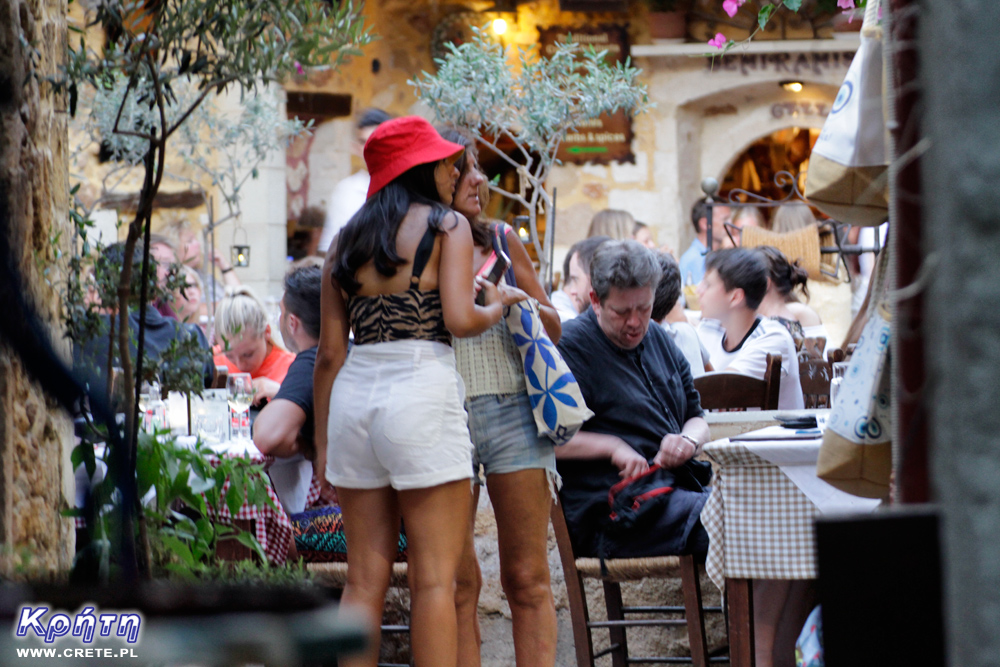 Today it is already known that at least in theory, the tourist season on the islands will begin in July with the first international flights. Of course, the date of the beginning will largely depend on the epidemiological situation that will prevail in this period not only in Greece, but also in other European countries. In Continental Greece, this deadline will be two weeks earlier, but citizens of 19 selected countries will be able to come.
So what are the estimates of the number of tourists who will visit Crete in such a shortened season? Unfortunately, even in the most optimistic scenarios, this value is expected to be about 3.5 times lower compared to previous years. This means that in favorable circumstances Crete will be visited by only 1.2 million tourists. In the most pessimistic scenarios, the number of foreign guests is estimated at just 500,000. people. These estimates translate into very skeptical opinions of hoteliers who do not see the sense of opening hotels in mid-June, when there will be no tourists from abroad on the islands.
Preliminary analyzes also show that Germany and the United Kingdom are the most stable markets for Crete. Despite the fact that both countries are still struggling with the coronavirus pandemic, there is a great deal of interest in holiday trips to Crete.
An alternative to organized holidays
George Christodoulakis, president of the Philoxenia association, mentions the great interest in renting houses and holiday apartments in Heraklion. This is a clear signal that many people will be looking for alternative leisure activities this year in relation to the offer of organized trips. Certainly, in this case it is not without significance that this year the stay of Greek hotels will be burdened with many additional regulations and restrictions. Most likely, it will not be possible to implement the classic all-inclusive recreation formula.
Domestic tourism and the sense of opening hotels
Every once in a while voices appear in the Greek public space to reach for domestic tourists in the fight for the survival of the local tourism industry. Although the idea itself seems quite rational, the numbers do not speak in its favor. Manolis Tsakalakis, president of the Hotels Association in Rethymno, as the key argument quenching such voices, states that domestic tourism in Crete is only 3% of all visitors. This number of guests increased by 2-3 times, will not allow hotels to be full.
That is why it is so important for hotels in Crete to reach for foreign tourists. However, even in the case of the most positive scenario, it will not be possible to open all objects. For many of them, there will simply be no guests who can provide sufficient revenues to cover their operating costs. Manolis Tsakalakis estimates that most hotels will close their budget to zero if about 60-70% of the rooms are full. All values below this threshold will be synonymous with losses.
Problems of seasonal workers
Unfortunately, this means big problems in the labor market. A large proportion of seasonal workers working in hotels may remain out of work this year for most of the tourist season. Restrictions on the number of jobs needed will result not only from the fact that some hotels will remain closed this year, but also from other reasons. One of the most important factors that will affect employment reduction will most likely also be the fact that this year hotels will definitely limit the formula of all-inclusive holidays. A much smaller staff will certainly be needed to service these cut-off holiday packages. Manolis Tsakalakis even estimates that some hotels will give up AI this year, offering their guests only accommodation.
It should not surprise anyone that on Wednesday, a large group of representatives of hotel employees passed through the main streets of Heraklion, who wanted to draw the attention of the central authorities to their difficult situation. Among the many demands made by them, there were requests for support from the government.

2020-05-21 19:33:53
see other news from this month »
Wszystkie treści i zdjęcia występujące w serwisie są naszą własnością.
Wykorzystanie ich w dowolnej formie wymaga pisemnej zgody autorów.