Will Sougia beach be without sunbeds?
Although the beach in Sougia is not perceived by most tourists as one of the top attractions of Crete, it is worth noting that it has, however, a large group of supporters. In particular, this applies to individual tourists looking for a quiet place where the concept of crowds on the beach is an abstract concept. Since 2000, due to the convenience of tourists there is even the possibility to rent sunbeds and umbrellas. Unfortunately, due to the protection of the monuments, it is very likely that these luxuries can be removed and you will have to come to the beach in Sougia again with your own umbrella.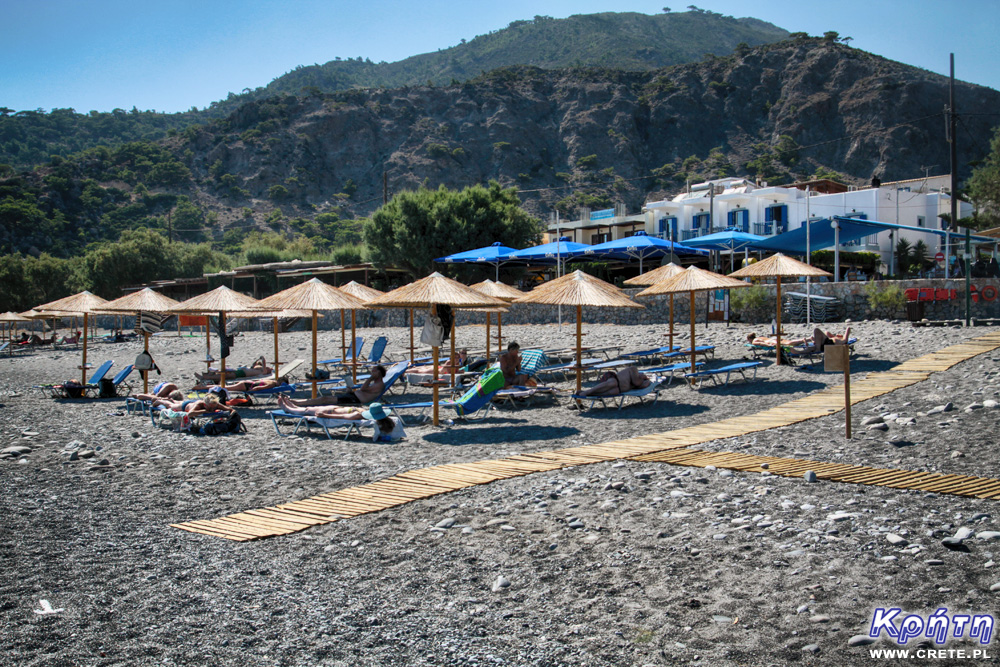 After nearly 20 years, administrative employees employed in offices associated with the Ministry of Culture found that the area of the beach in Sougia is an area assigned to the area of archaeological excavations. This discovery undermined the lawfulness of all service activities in this part of the coast. This also applies to installations and the possibility of renting sunbeds and umbrellas, which, according to the recommendation of the Ministry of Culture, should be dismantled and removed. It is quite possible that the legality of other devices on the beach may also be questioned (in particular showers and their installation).
The mayor of the municipality of Kandanos - Selino, who manages this beach and conducts tenders for activities conducted in its area, did not hide his surprise. He is amazed at the sudden decision in the high season of the need to remove sunbeds and umbrellas. The mayor is also surprised that over so many years archaeological services have never before relied on the documentation submitted today that the beach was part of the excavations of the ancient city of Syia.
Finally, it is worth mentioning that this is not the first situation of this type in Crete. A similar incident occurred last year at Chiona beach , which is adjacent to the excavations at Paleokastro. Also there, part of the coast was considered as an area covered by archaeological works, which ultimately forced local authorities to cancel tenders for service of the local beach. Installation of equipment, e.g. fresh water showers, has been blocked. Ultimately, this resulted in Chiona beach losing the ability to use the Blue Flag symbol. It is quite possible that due to the need to limit activities carried out on the beach, this privilege will also lose the beach in Sougia.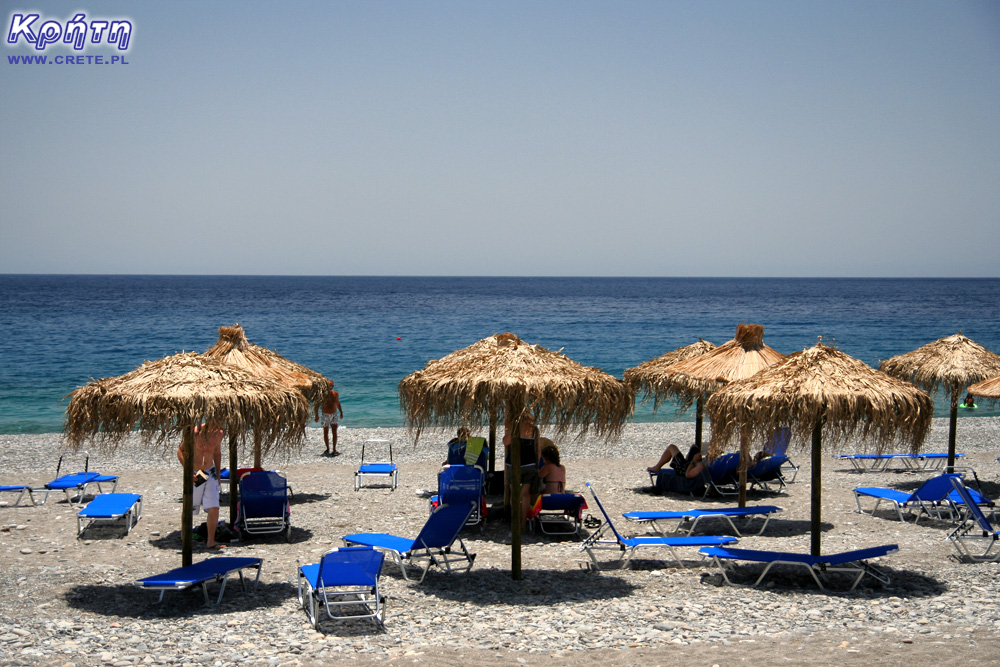 2019-08-12 19:59:44
see other news from this month »
Wszystkie treści i zdjęcia występujące w serwisie są naszą własnością.
Wykorzystanie ich w dowolnej formie wymaga pisemnej zgody autorów.