A modern seaport in Souda
The port of Souda is one of the most important of its kind in Crete. It performs not only the function of the NATO naval base, but also handles a significant part of passenger and freight traffic. For this reason, for many years, efforts have been made to build a real terminal for handling travelers using this port in the Sady. Mr Dimitris Boudrogiannis, President of the Chania Port Fund, said that yesterday will be considered the proper start of construction of this facility.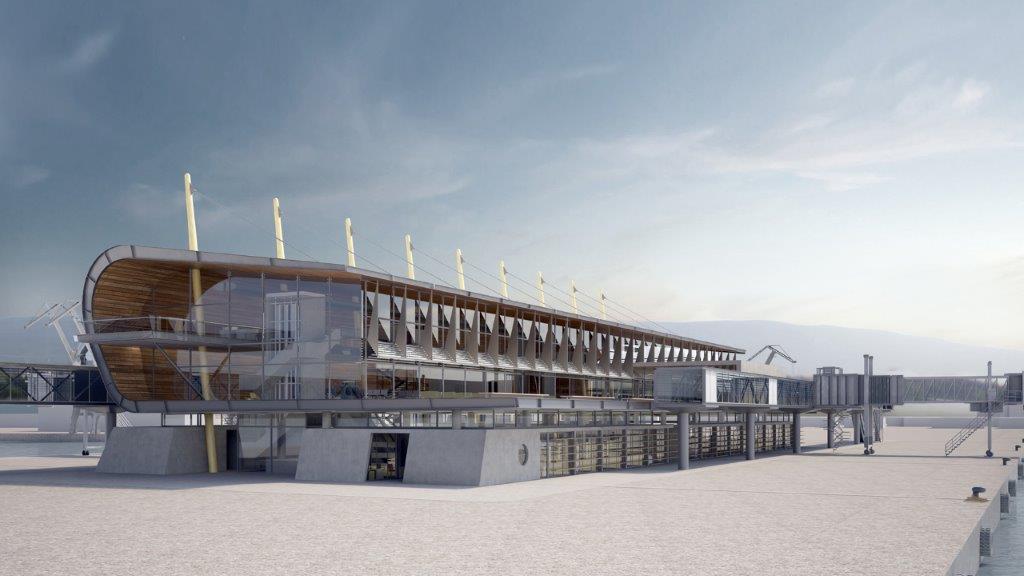 More visualization of the new port can be found in the source article: https://www.zarpanews.gr
During his speech, computer visualizations of what the modern station for passenger traffic will most likely look like. In total, at the expense of about EUR 5 million, allocated by the Ministry of Infrastructure, a modern building will be constructed with a total area of approximately 1700 sq m. In addition to all kinds of offices and service points for cruises from this port, there will also be retail and service outlets .
The main contractor for this investment is to be chosen over the next six months. The work schedule for the implementation of this project is scheduled for a period of 2 years. Of course, these are idealistic assumptions that do not include delays resulting from various types of protests or complications that a company implementing this project may have to deal with. In any case, it seems that over the next few years Crete should be richer by an extremely modern facility serving passenger maritime traffic.

2019-07-05 19:55:33
see other news from this month »
Wszystkie treści i zdjęcia występujące w serwisie są naszą własnością.
Wykorzystanie ich w dowolnej formie wymaga pisemnej zgody autorów.