Keik portokali, a simple orange cake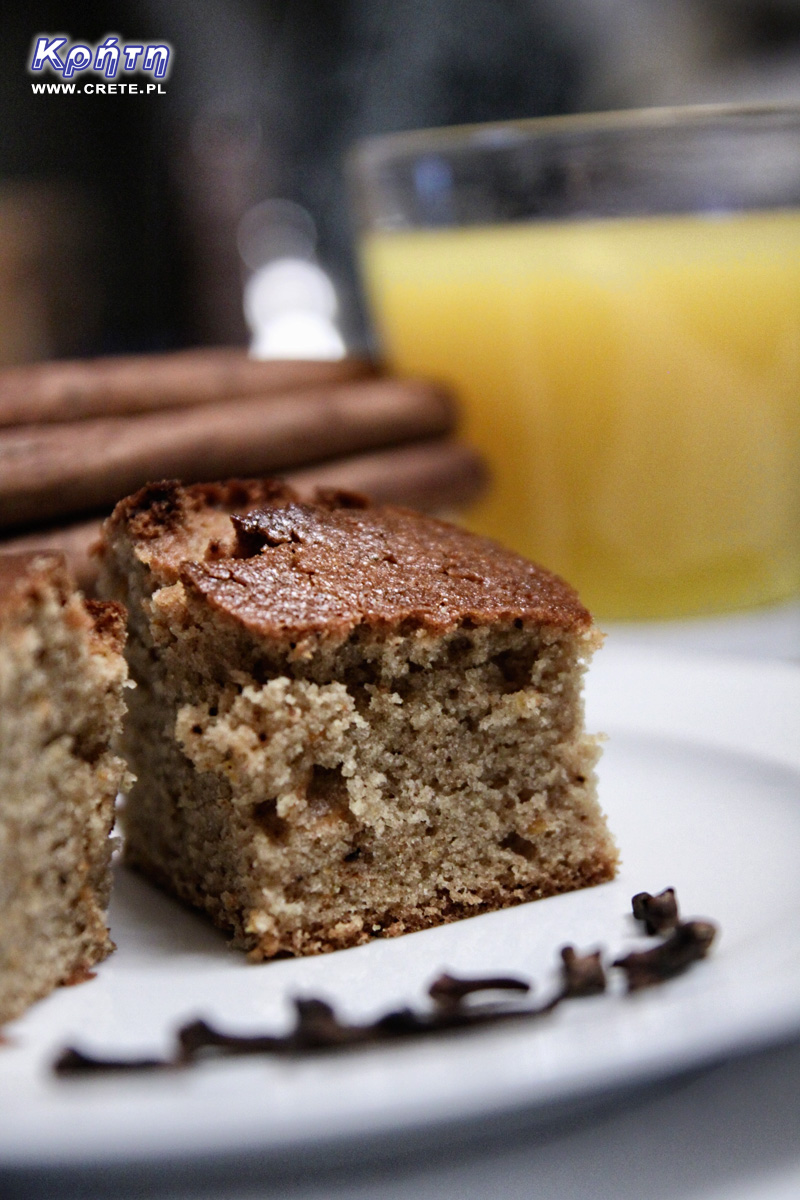 Components
cake
3 glasses of flour

2 cups of sugar

1 glass of olive oil

2 cups of orange juice (freshly squeezed)

some cognac, rum or other alcohol

grated peel of one lemon

grated peel of 2 oranges

2 spoons of baking powder

a large pinch of cinnamon and cloves (ground)
syrup
200 ml of water

170-180 gr of sugar

1 tablespoon honey

lemon peel

juice of 1/4 lemon

1 orange peel

cinnamon stick
Κέικ πορτοκάλι
Greeks often use oranges to bake cakes and prepare desserts. Today we present a recipe for slightly less known but very easy to prepare Kéik portokáli cake, which is liked by all those who tried it. The juice of freshly squeezed oranges and spicy spices are responsible for its refreshing taste, and the simple execution will make this cake can be prepared very quickly in an "emergency" situation.
It is important to add freshly squeezed orange juice (preferably Greek), because the ready-made juice from the carton is usually reconstituted from the concentrate, completely unsuitable for this type of baking.
Some Greeks orange cake soaked sweet syrup also made of orange peel and sugar, but it is not necessary. In our opinion, the cake without this addition is equally delicious and quickly disappears from the plates. However, if someone would like to try this version too, at the end you will find a recipe for a simple syrup, which can be soaked in this cake.
1. Pound the oil with sugar and add the rest of the ingredients. At the end, add the flour slowly and mix until a thick mass is formed.
2. Spread the baking form with butter, pour the dough and bake for one hour at 180 degrees. For this cake will be better form wider to make the cake was not too high. It's best if the ready-baked cake gets a fairly thick cake.
3. After baking and cooling, the dough is basically ready to eat. As we wrote, there is no need to soak it with syrup.
However, if you plan to saturate the dough with syrup, then it should be cooled down first. During this time, we prepare syrup.
4. To a small pot we add water, sugar, grated lemon and orange peel and cinnamon stick.
5. Bring to a boil and then cook for about 5 minutes until the sugar is completely dissolved.
6. Then remove the pot from the fire, add honey and after mixing, soak the dough with hot syrup. We leave them at night so that the dough absorbs most of the syrup.
Καλή όρεξη!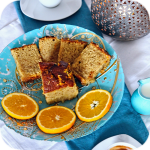 Ciasto nasączone syropem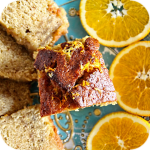 Pomarańczowa skórka, którą widać na wierzchu to składnik syropu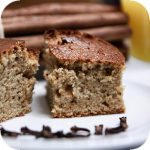 To wersja ciasta bez syropu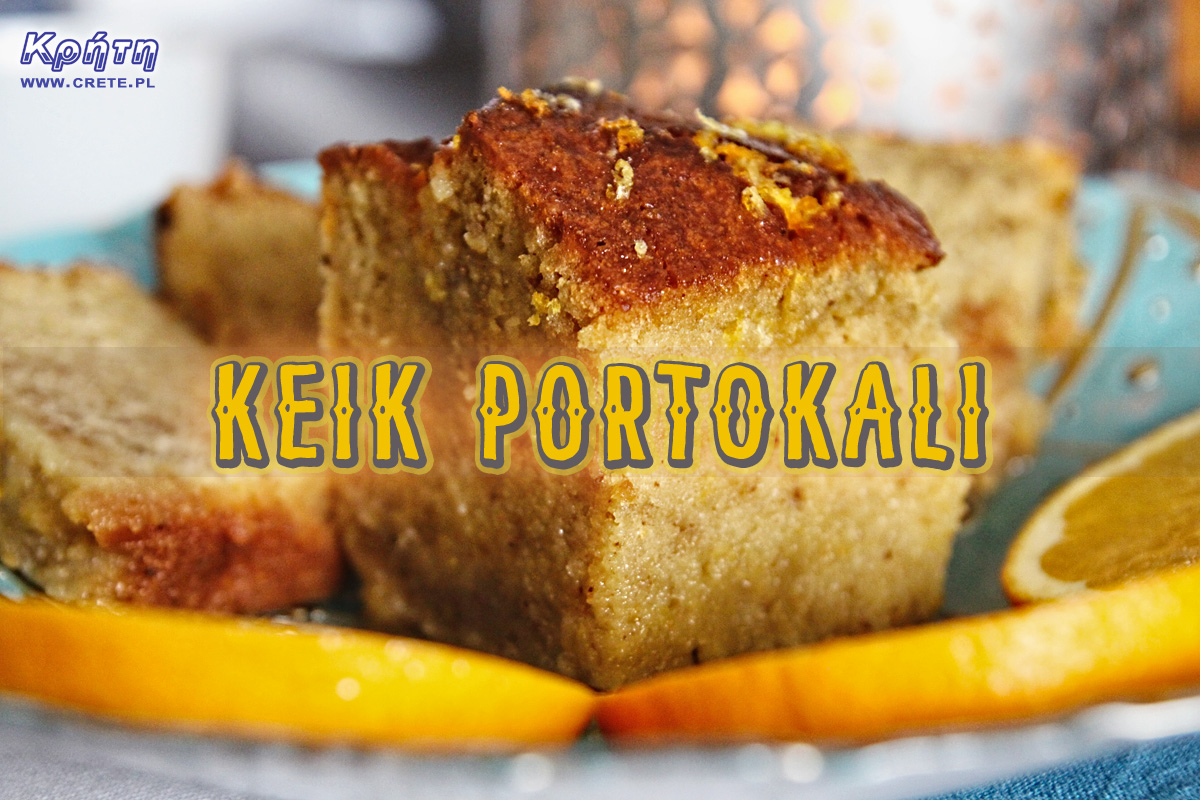 Data publikacji:
Data modyfikacji:
Wszystkie treści i zdjęcia występujące w serwisie są naszą własnością.
Wykorzystanie ich w dowolnej formie wymaga pisemnej zgody autorów.